Goran Visnjic to appear in Croatian court for paternity suit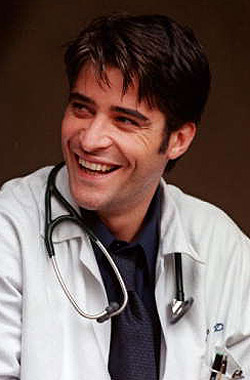 E.R. star Goran Visnjic will appear in a Croatian court on September 26 to answer a paternity suit filed by a local woman. Mirela Rupic claimed Goran, 34, impregnated her in the summer of 2006 during a one-time fling. Goran, married since 1999 to sculptor Ivana Vrdoljak, doesn't deny the incident, but said he was too jet-lagged and drunk to remember the encounter.
Mirela Rupic demanded $1,800 a month in child support if paternity is determined. Her attorney, Nenad Skare, claimed Goran is dragging his heels.
In August, a Zagreb court [in Croatia] informed us that the accused is denying our suit and proposing that DNA testing to establish paternity [of the child] be done in the U.S. where he lives.
Goran and Ivana reside in Los Angeles, where they live with son Tin, 4 months, who they adopted in April.
Source: Starpulse