Fall fashion trends for stylish kids
Still wondering what's hot for back to school clothes? Although it's been too hot in many parts of the country for kids to wear their new fall wardrobes, Michelle from high-end kids clothing boutique West Village Kids in New York has called out some fall trends that are sure to please kids coast to coast.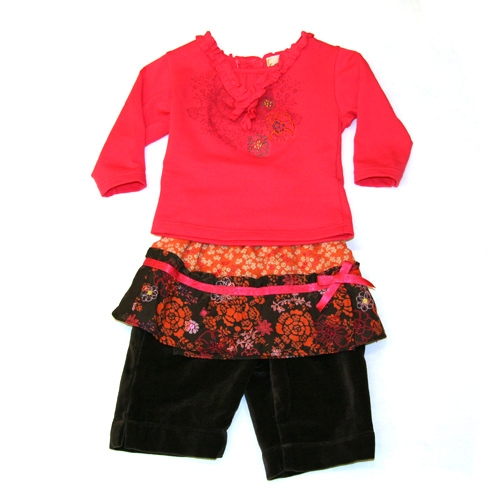 Girls – let your daughters be comfortable: Michelle notes that truly stylish kids are comfortable kids. Free to be themselves without itchy, too tight layers getting in the way. And what could be more comfortable that leggings? Leggings may not strike you as a fashionable garment but this fall brings a fresh crop of leggings in disguise. Like the black velour pair from Confetti ($65) with an attached skirt. Wild South, an italian brand, brings us couture leggings ($97) made to look like a classic pair of pants. Meanwhile Rooster NYC knows what little girls want and delivers. Their pink sparkly spandex leggings ($46) are perfect for a glammy pre-school princess.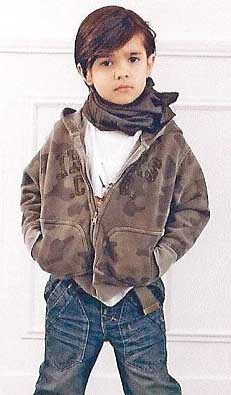 Boys – camo cuties and wearing their art on their sleeve: What fashionable little boy does not have at least a couple pair of camo pants in their wardrobe? Camouflage is a fall staple, and just when you thought you'd seen it all, the humble print is further elevated – to the top of their outfit. Camo sweatshirts from IKKS ($96)and Mish Mish ($46) make a statement this fall, ensuring that your son will stand out, even as he blends in. Meanwhile from Pura Vida NYC ($38 -$118) we have a three piece ensemble inspired by the Dada exhibit at the Museum of Modern Art. The organic tee features graphics and phrases in foreign languages and the unique shiny brown sweatshirt will go with everything in his closet.
It's always fun and exciting to see what kids are wearing back to school. Have you noticed any back to school trends amongst the kids in your area? Let us know!