Dayna Devon opens up about her tummy tuck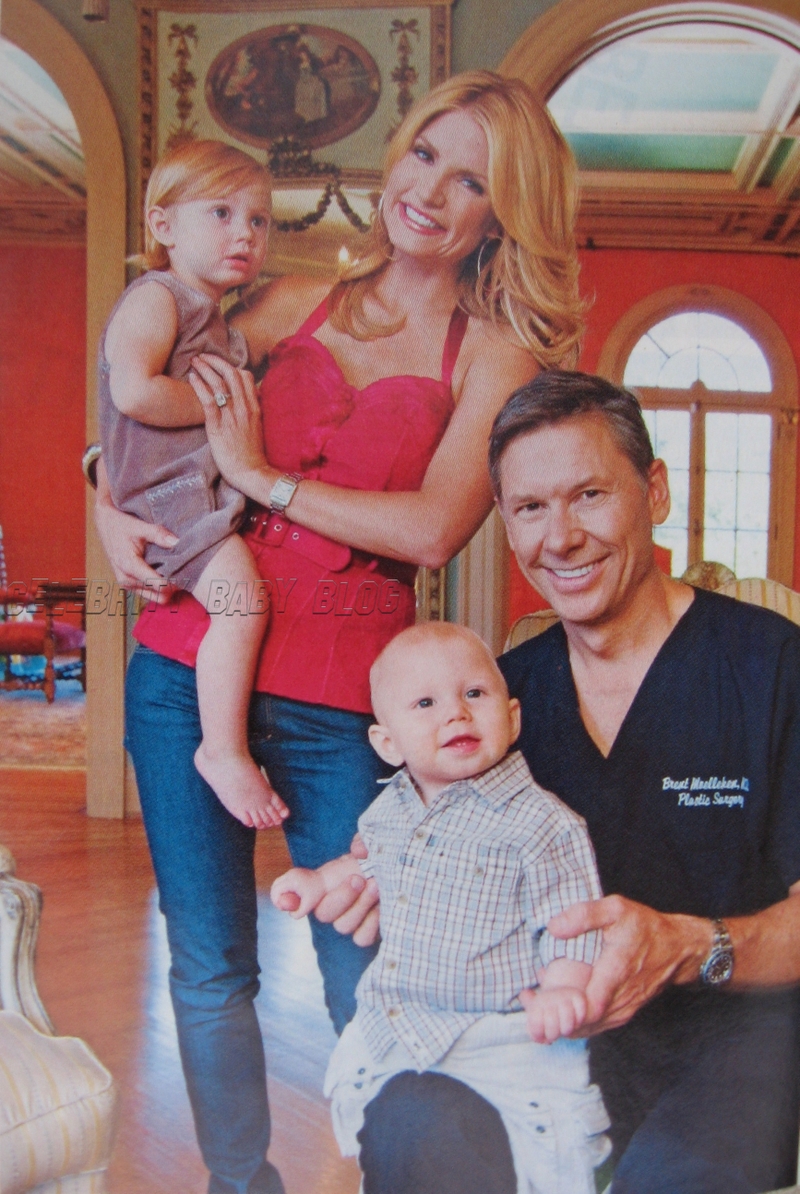 As anyone who ever had 'two kids under two' knows, back-to-back pregnancies take a huge toll on your body, and — as mom to Emmi Reese, who just turned 2 last Sunday, and 8-month-old Cole Brent — Dayna Devon knows the consequences well. Although she was able to shed the 24 lbs she gained with each pregnancy by 6-months postpartum, EXTRA host Dayna tells the Sept. 17 issue of People, on newsstands now, that she was left with belly flab that simply wouldn't budge.
Click below to read all about Dayna's tummy tuck and to see her results!
When I lay down in bed, my loose skin would pool next to me. I have to stand next to Halle and Angelinaon the red carpet…I did a zillion crunches, ran, lifted weights. Igot the baby weight off — but I couldn't get rid of the stomach! Itreally bothered me.
When Dayna contemplated having a tummy tuck, she needed to look no further than her own husband, plastic surgeon Dr. Brent Moelleken. Dayna says that she 'really trusts him,' however, she added a special touch — 'I [heart] U, Brent' on her stomach — to remind him that she wasn't just any patient.
Brentbecomes very clinical — almost distant — when he's about to dosurgery. I wanted to relate to him on a different level — not as apatient but as a wife.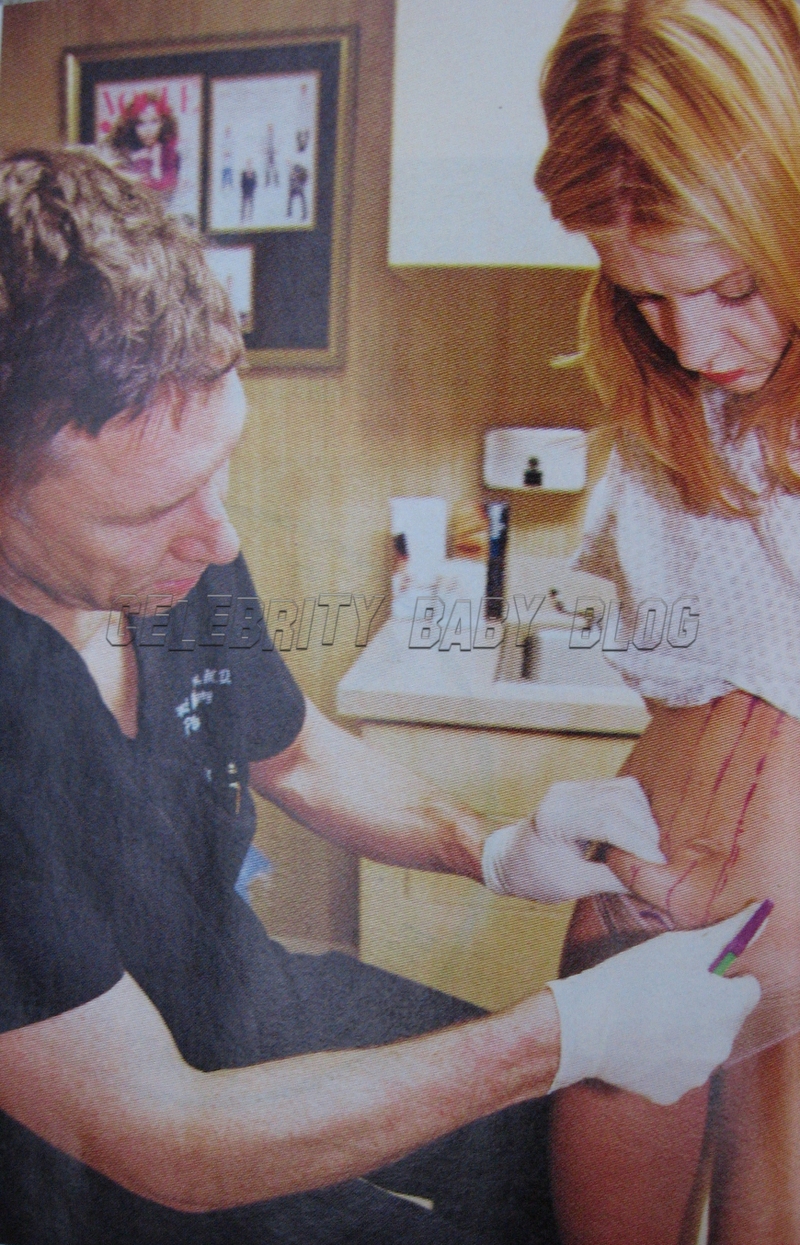 Entering Dayna'sabdominal wall via a small incision through her C-section scar — rather than going hip-to-hip — andusing the opening to perform liposuction and tighten her abdominalmuscles, Brent, 47, performed the two-hour surgery — his own 'hybrid tummy tuck' — himself, 'pulling everything closed like a corset.' Giving his wife a smooch after surgery, Brent joked,
I don't usually kiss patients in the recovery room.
The recovery for the $15,000 surgery was tough — leaving Dayna a "little bit sore" — but not in as much discomfort as she was following her C-sections. In fact, Dayna said that "not being able to pick up my children for two weeks — and that made me really upset" was the biggest drawback of having the procedure.
In so doing, Dayna, 37, joins the small list of celebrities — including Patricia Heaton and Shar Jackson — who admit undergoing plastic surgery to reclaim their pre-baby bodies; She is skeptical of new celeb moms who credit only "vegetables and walking" for their svelte shape, saying "that's just not possible." Now that she is healed, Dayna says she has no regrets about her own decision to go under the knife.
Whenyou get pregnant, so many different things happen to your body, andmost of them you can't really fix. You know, I had a flat stomachbefore I had kids and I had a lot of battle scars that can't be fixed, but this is the one thing that can be, and I had theopportunity to do that. Plenty of women are having whatever they needdone. Why not talk about it?

One of the reasons I wanted to be so open about the fact that Idid this is more and more we see these celebrities and think they snapright back after pregnancy — but this is what they're doing too.

All I have to do is look at my new waistline and I realize it was worth it! I'm so happy I did it.
You can watch videos of Dayna's Pre-Op consultation and Surgery day and recovery on People.com. EXTRA is launching its 14th season and 4000th episode next week!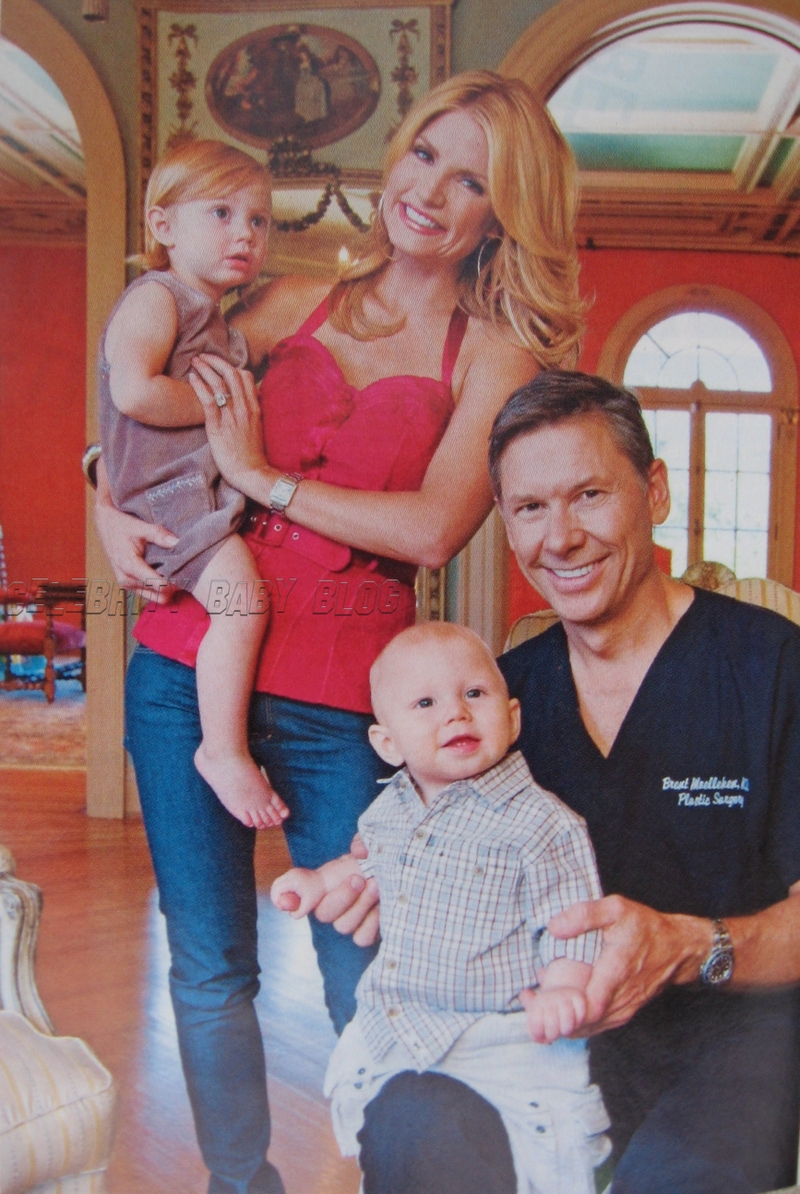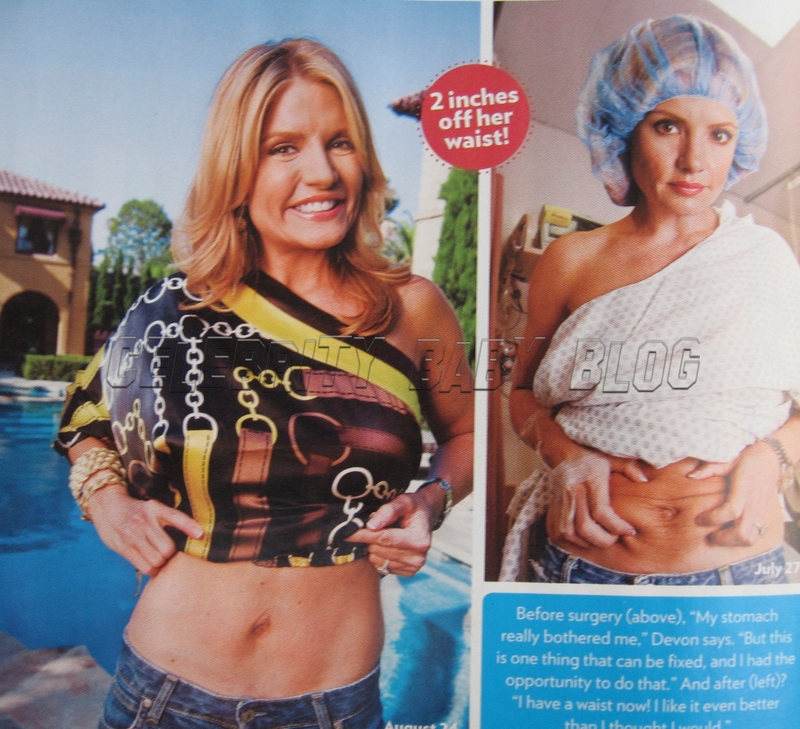 Source: People, September 17th issue, p. 92-94