Prince Willem-Alexander celebrates 40th birthday with wife and daughters
Prince Willem-Alexander of the Netherlands, celebrated his 40th birthday with his family and friends. He arrived in a horse drawn carriage, with his wife Princess Maxima, 36, and daughters Catharina-Amalia Beatrix Carmen Victoria, 3 1/2, Alexia Juliana Marcela Laurentien, 2, and Ariane Wilhelmina Maxima Ines, 4 months next week.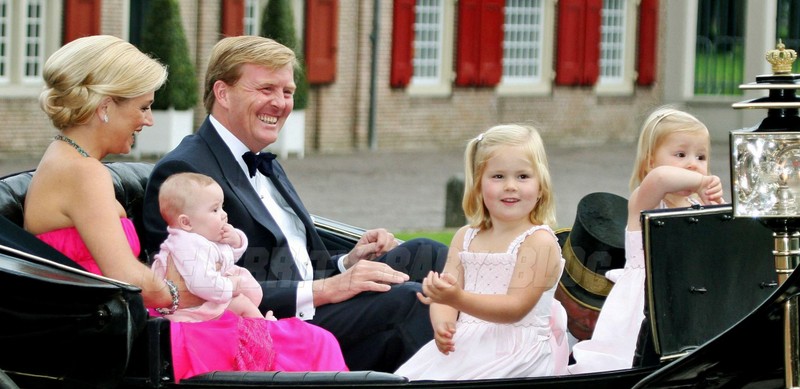 Photo by Bauer Griffin.