Helena Bonham Carter out and about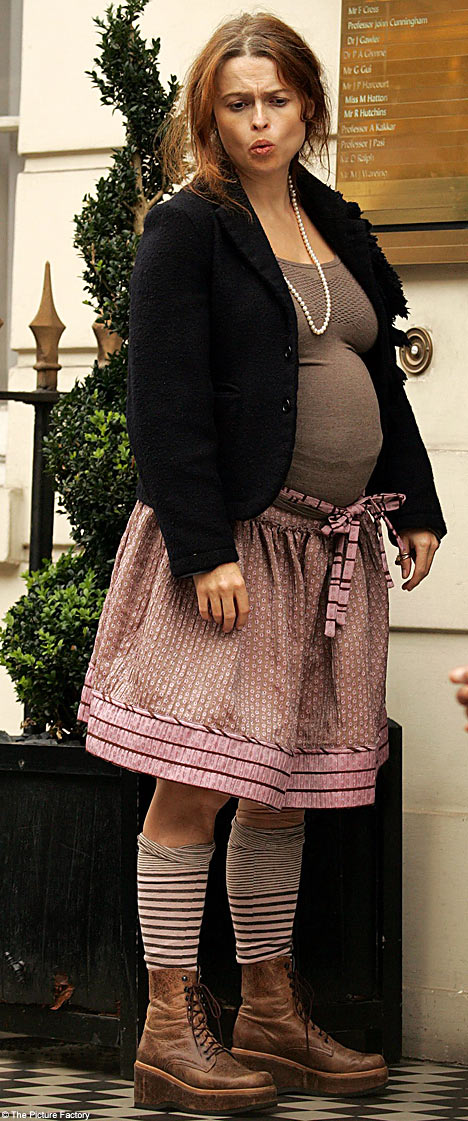 Actress Helena Bonham Carter, who is due with her second child in December, was photographed out and about in London.
Fashion expert Karen Kay says of Helena's style,
Outside movies, Helena has never been known for a polished sense ofstyle and could politely be described as an English eccentric. Dressing through pregnancy was always going to throw up some interesting concoctions.
The 41-year-old and her fiance, director Tim Burton, also have a son, Billy, 3 1/2.
Source: The Daily Mail
What was your style during your pregnancy? Did you keep up with fashions or wear whatever was most comfortable?