Anderson Falco shows growth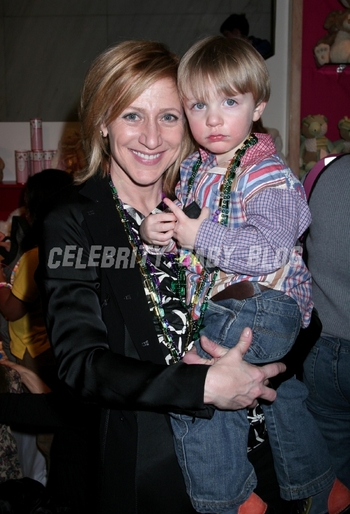 The Sopranos
may be over, but that doesn't mean
Edie Falco
is looking for her next big role. The 44-year-old's main priority now is her son
Anderson
, 2 1/2.
[Motherhood's] slowed me down. It's made me realize it's not really all about me, which is a very good thing to learn at a certain point in your life. I'm reading a lot of scripts, and hoping to find something I'm excited by. Thus far, I'm a little daunted, but I'm looking.
As for Anderson, who is "beyond spectacular," Edie says he's just getting bigger and bigger.
I can't believe what happens when you just feed this little guy. He grows and grows, and becomes smart and funny and has a personality. I'm just dumbfounded.