Gwyneth Paltrow spending time in Spain filming cooking show
by auditioning contributor Jamey: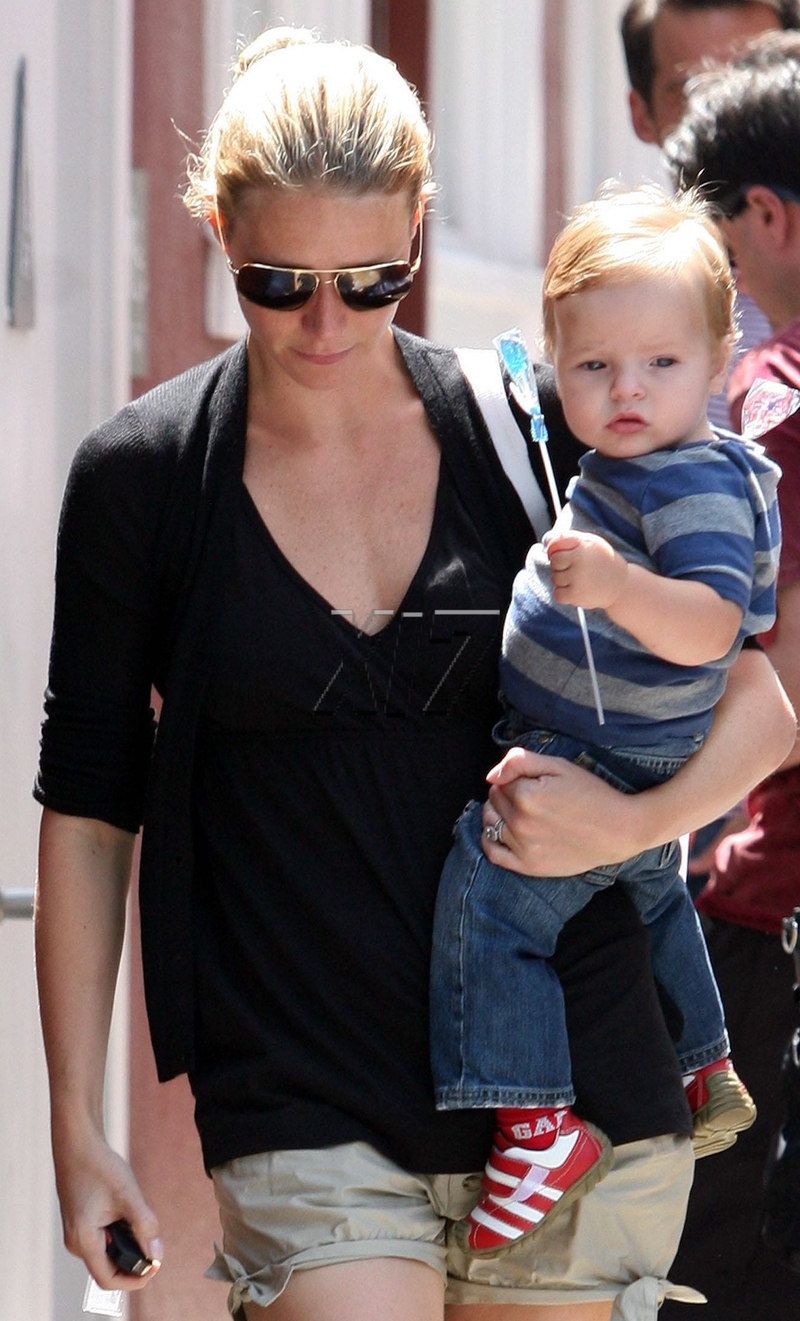 Gwyneth Paltrow, 34, is apparently taking two months away from her Coldplay husband, Chris Martin, 30, and children Apple, 3, and Moses, 16 months, to tour Spain with chef Mario Batali. While in Spain, she will be filmed as she travels to various locations sampling and cooking local delicacies.PBS will then broadcast Gwyneth's travels in a cooking show. Gwyneth states:
I eat all that [Spanish] stuff. The crazy fish things, the eels, I love it all.

This is a change of pace from the type of work Gwyneth has done in the past. The Running with Scissors actress spent summers in Spain as a child and the show will pay homage to her time spent there.
Although traveling for two months sounds like a lot, CBB reader KN points out that Spain is not that far away from Britain, where Chris is from and where the family spends half the year. So although the Daily Mail article makes it sound like Gwyneth will be gone — she'll probably just be going back and forth a few times a week.
Source: The Daily Mail