Denise Richards out with Sam and Lola
Actress Denise Richards, 36, was spotted out with her daughters Sam, 3, and Lola Rose, 2, on Wednesday. More photos at Splash News Online and x17 Online.
Photos by INF.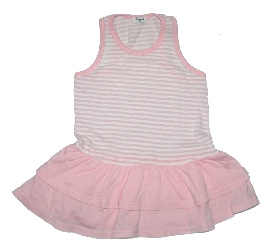 Lola is wearing a Splendid Littles Seashell Pink Stripe Tank Dress ($48; 3T-7 only).