Celebrity Baby Blog featured in The Journal News
CBB Publisher Danielle was recently featured in an article in The Journal News on the emerging popularity of slogan t-shirts for moms and their kids. (The Journal News is a Lower Hudson Valley New York daily newspaper.)
Celebrity moms have been quick to adopt the trend, Danielle noted, for t-shirts have "always been a way to send a message to the world about your beliefs, political, religious, what band you like, your alma mater, whatever."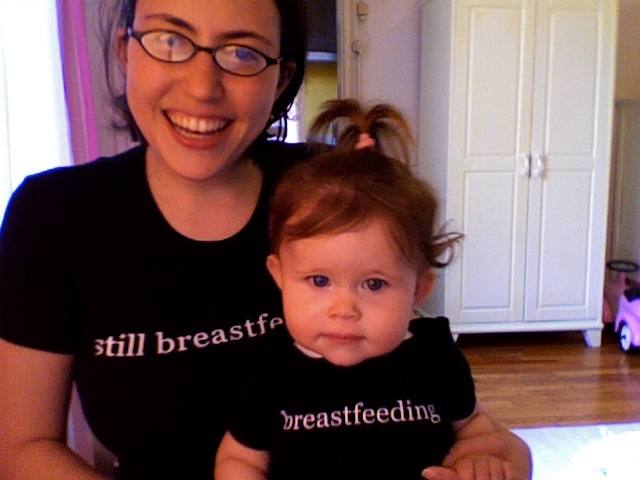 As such, Danielle said she delights in sporting her own 'Still breastfeeding' t-shirt.
My husband says, 'I can't believe you wear that in public,' but I say I'm proud of it. I'm doing a little activism. I'm promoting breast-feeding.
Source: The Journal News (8/26/07)/Lower Hudson Online
You can get Danielle's "Still Breastfeeding" tee at LittleShowoffs.com ($28).