Tina Fey talks potty and her 'air conditioner' of a daughter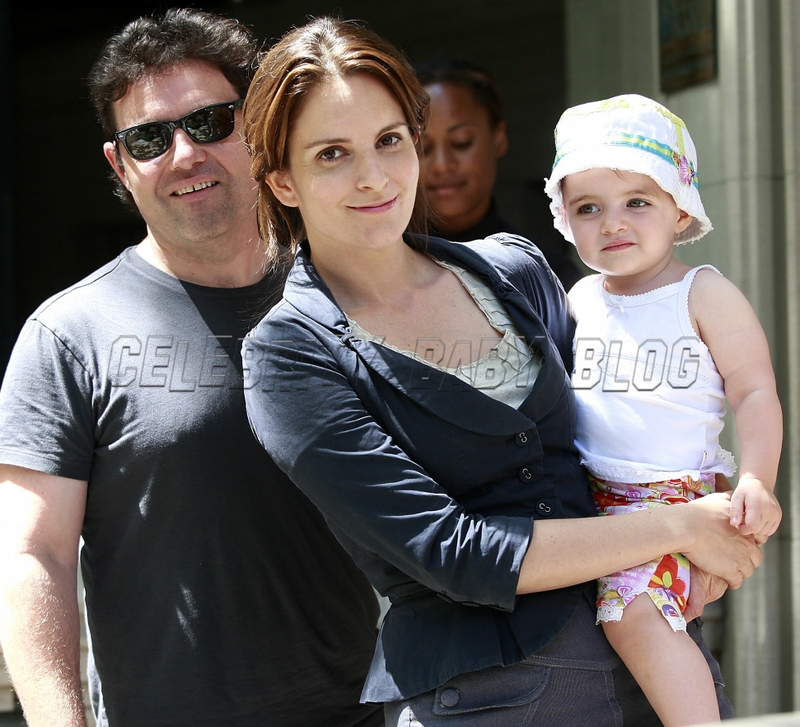 Writer and comedienne Tina Fey, 37, made an appearance on The Late Show with David Letterman last evening to promote the DVD release of the first season of 30 Rock. However, most of the conversation centered on the latest accomplishments of Alice Zenobia, 23 months, Tina's daughter with composer Jeff Richmond, 47.
[Alice is] doing that thing now where she doesn't want to go in the stroller anymore, she wants to walk — then halfway home she wants to be carried.

Which at that age, that is like…carrying an air conditioner home from the park. She's clocking in around 30 lbs now, a little under 30. She's not a heavy child. She's just…solid. My husband has a wrestler build, as does she. She's not short, she's going to [be tall].

And we're trying to do the potty training. [Dave: 'Whew.'] Yeah, and the first time they go you have to act really, really excited about it. She's gone three times. [Dave: 'That's very advanced.'] Pretty great, right?


The first time she went, she really went [poop], and I said to my husband, 'We've got to clap, you know, 'Yay!!' But he doesn't like that. He's trying to be all excited about it — 'Yay Alice, good job!' — [makes choking motion] — 'We're so proud of you!' [gags] — 'Get it out of here!'
Source: Youtube
Click below to watch the appearance.