Jennifer Garner sick of pregnancy speculation, says 'Ben's ready' for her time away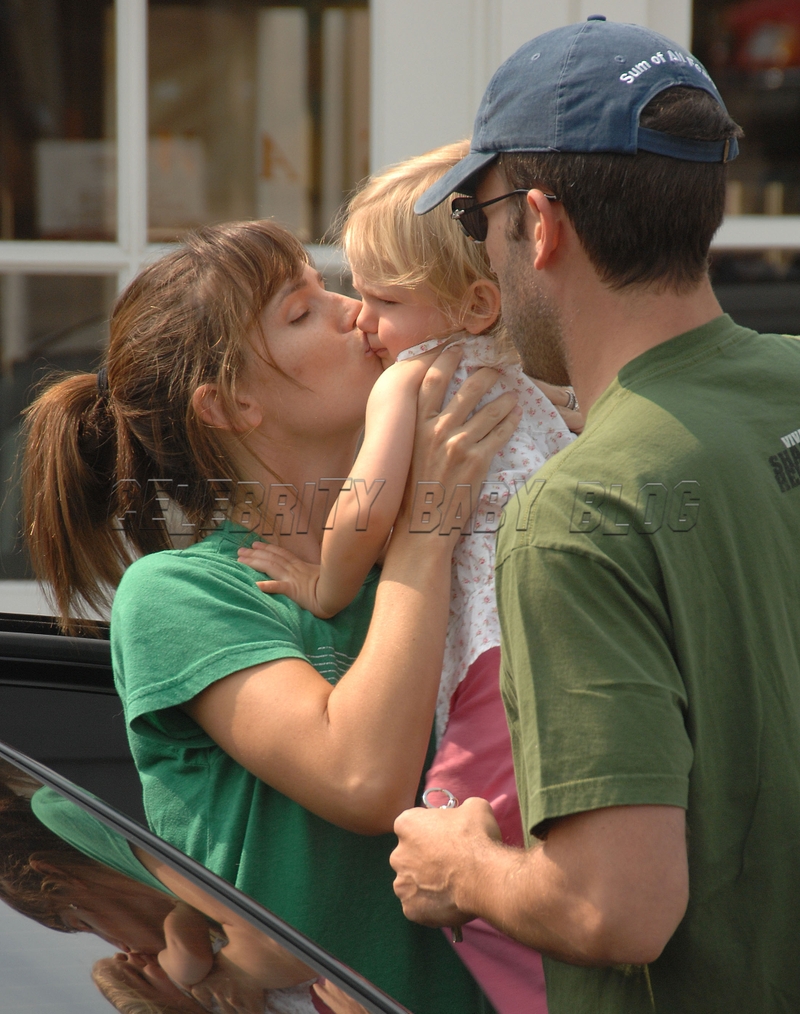 Jennifer Garner, 35, is just as sick of the pregnancy rumors and speculation as many CBB readers have expressed themselves to be. During an interview yesterday with the Boston Globe for promotion of her new film, The Kingdom, an exasperated Jen said,
Do I look pregnant? Is it just because I don't havethe flattest stomach in the world that people keep asking?
The 'absolutely not pregnant' actress would appreciate an end to the belly watch, as she and husband Ben Affleck are not planning to add to their family anytime soon — 'I'm going to work for awhile.'
Next week, the work begins with a trip to Japan to start major promotion on The Kingdom — the first time Jennifer has been away from daughter Violet for more than one night since her birth (the first time was this spring, when she flew to NYC for Catch and Release promo and flew back to LA the next day).
However, Jennifer's not worried about Ben, 35, who will be caring for 20-month-old Violet — 'he's ready,' she says. Jen also confesses that it doesn't hurt that he will have the assistance of a nanny on the weekdays — the nights and weekend are all on Ben though.
After the Japan sojourn, the Garner-Afflecks will be relocating to New York as Jennifer is set to begin rehearsals for her Broadway debut in Cyrano de Bergerac — which will run November 1st through December 23rd — and Ben begins press for his directional debut, Gone Baby Gone, which premieres in Boston on October 15th.
Source: Boston Globe's 'Names'