Pregnancy next up for Kelly Preston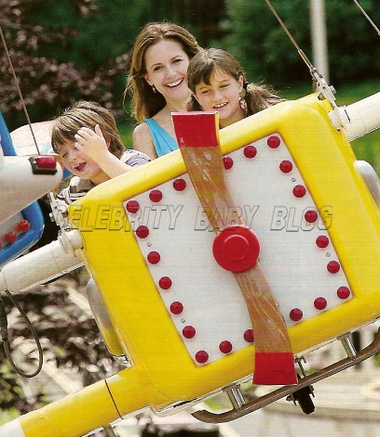 John Travolta
and
Kelly Preston
have made
no secret
about the fact that they would like to give
Jett
, 15, and
Ella Bleu
, 7, a younger sibling. The 44-year-old actress, currently shooting
Old Dogs
with her husband and daughter, now hints that would definitely be their next joint production.
I thought I would get pregnant when Ella was about 4. Then I wanted to work a little bit more, and all of a sudden she's 7. I'm not pregnant now, but I don't have another movie project [lined up]; that's all I'll say.
And if and when Kelly does get pregnant, expect her to embrace it completely.
I love everything about it. You're treated like a princess and your husband pampers you every minute!
As for the present, Kelly says she's having "the best time" working with John and Ella.
It's the perfect summer: going to work and laughing as a family.
Source: People, September 3 issue, pg 162