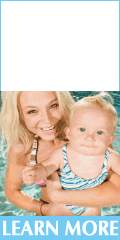 New and expectant moms in the US can finally put their worries to rest over their pregnancy-related hospital bills. This is all thanks to MaternityAdvantage, an exceptional healthcare benefits program that helps mothers-to-be save up to 60% on virtually any expense associated with childbirth.
Many new mothers don't realize it, but in some cases, you must be covered by regular health insurance plans for more than six months in order to receive pregnancy benefits. MaternityAdvantage doesn't believe in compromising when it comes to the health of a baby. Things like prenatal vitamins, sonograms, and even follow-up doctor visits for a newborn can cost thousands of dollars for under-insured and uninsured moms-to-be. However, our healthcare program can mean the difference between living paycheck-to-paycheck and having enough money to renovate that new nursery for your newborn.
What's more, it's guaranteed. Maternity Advantage promises its plan will save you more than the cost of the program, or we will pay you the difference, plus $200.
Whether you are in your first, second or third trimester, or even if you have already given birth, MaternityAdvantage can provide coverage for both you and your child. To find out how you can benefit from pregnancy insurance and save thousands in maternity expenses, contact MaternityAdvantage today.