Update: A daughter for Lisa Bonet and Jason Momoa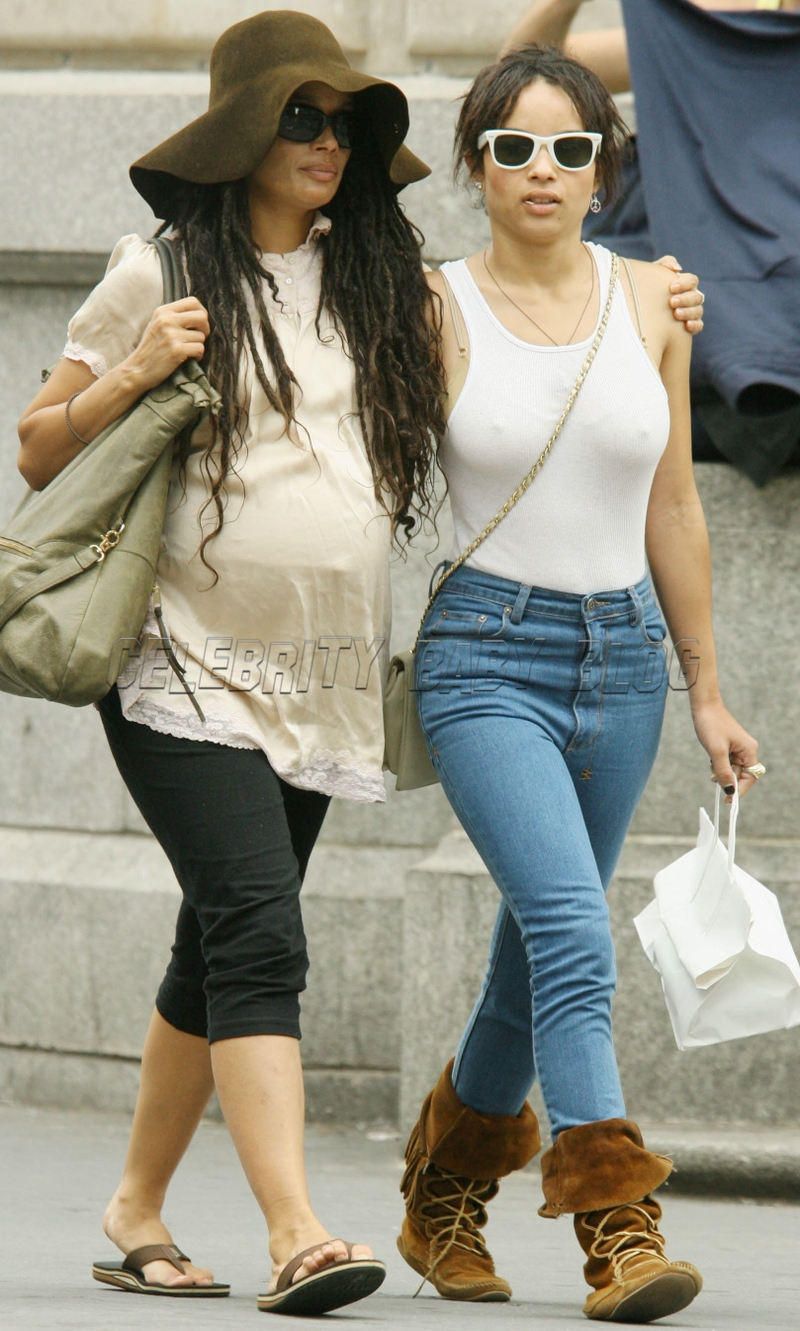 Update: Jason's mother reveals that the baby's name is Lola Iolani Momoa. The middle name means royal hawk, and was chosen as there were hawks flying around [overhead] during the birth. The baby has 'long legs, lots of black hair, and her lips are the perfect shape.'
Originally posted July 23rd: Actors Lisa Bonet, 39, (who now goes by Lilakoi) and Jason Momoa, 27, have welcomed a daughter, Jason's mother announced on his official forum Saturday. The baby was born at home on Saturday, July 21st. The couple have not yet chosen a name.
This is the first child for Jason; Lilakoi has a daughter Zoe, 18, with Lenny Kravitz. Lilakoi does not have a son, as previously rumored. A friend of hers tells us,
Brian and Lisa were in a brief relationship that did not bear any fruits.

The pic floating around on the net with a little boy is a the son of a mutual friend of ours. Lisa only has the two children…Zoe and her newest daughter with Jason. All are well, and Jason waits on her hand and foot.
Source: Jason Momoa Forum
Thanks to CBB readers Cathy and Amy.