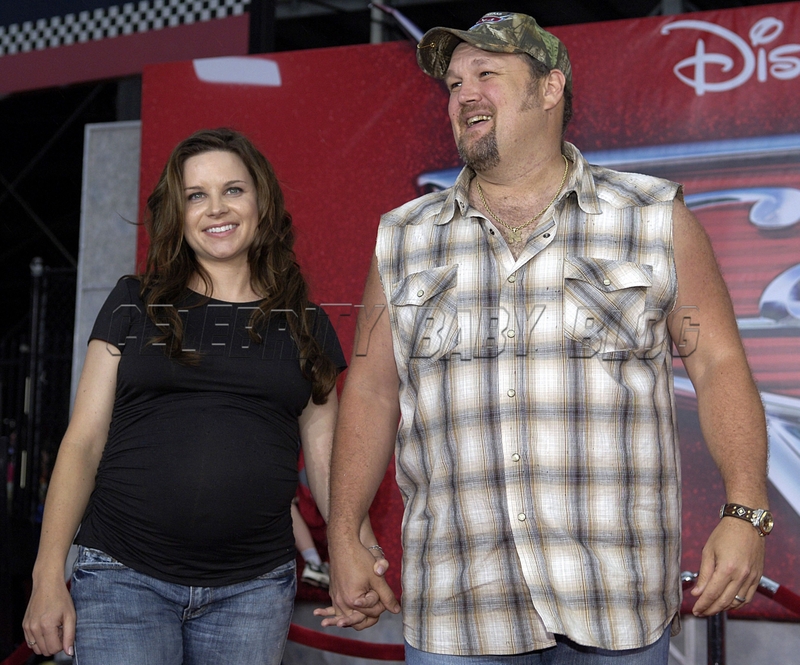 Update: Dan Whitney (aka Larry The Cable Guy) and his wife Cara have announced their second child is a girl and is due in October. They are naming her Reagan, which had been the plan for 1-year-old son Wyatt's name had he been a girl.
Click below for the original post.
Originally posted May 9th: Larry the Cable Guy (aka Dan Whitney) stopped by The Tonight Show withJay Leno and shared his feelings and frustrations about breastfeeding and why he's not all for pregnancy sex.The Delta Farce star has a son, Wyatt, 9 months, with wife Cara.
[Wyatt] kinda irritates me. My kid breastfeeds and hejust kinda got thisfrown on his face. He's not even really getting anything to drink. AndI'm like, 'You're ungrateful.' You know? I mean, how ungrateful. Here Ihad them when they were sippy cups. He's got big gulp sitting at himright there. He doesn't know what he's got!
The couple is expecting their second child over the summer and not amoment too soon for Larry. He says his wife has been frequentlyrequesting to have sex since becoming pregnant, but as time has goneon, he is no longer in the mood as much.
I love my wife to death, but seven months in, she's like, 'Hey, let'smake love.' And I'm like, 'Oh honey, I love you and you're sobeautiful, but I just feel like I'm poking a stick at a bag of puppies.'
Photo by Ken Charnock for Getty Images (from pregnancy with Wyatt, June '06).
Thanks to CBB reader Julie.