More on Samantha Harris' baby shower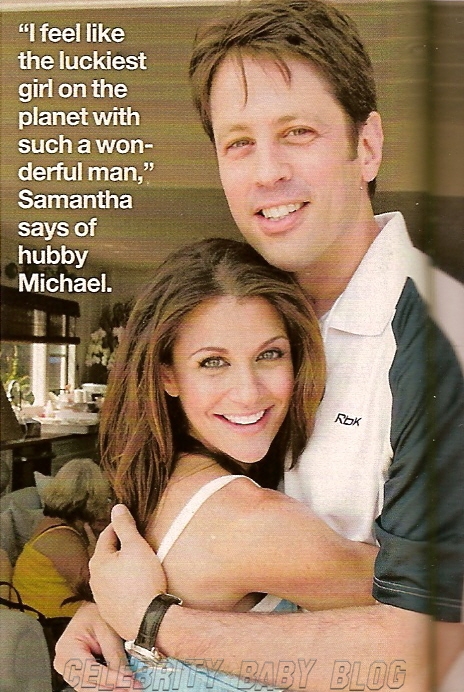 OK
! caught up with
Dancing with the Stars
host
Samantha Harris
at her
Aug. 4 Malibu baby shower
, where the glowing mom-to-be eschewed flowers for "diaper cakes" as centerpieces.
Instead of flowers, I have centerpieces called 'diaper cakes' by Nine Months Later. You get to take them home and use the washcloths, diapers and toys that they are made of.
The E! News correspondent invited many of her DWTS buddies because "you can't go wrong having all your friends around you."
I'm beyond thrilled to be on the beach and to have a laid-back, casual, nontraditional baby shower. This is just a fun, big party to celebrate baby.
Samantha is "almost" in her eighth month and she and her husband Michael Hess have not found out the sex yet.
We don't want to find out the sex of the baby. We are so looking forward to that big, fabulous surprise on delivery day.
The pregnancy has been smooth-sailing so far for the 33-year-old — no cravings even, although she admits she's always had a sweet tooth.
I feel a little guilty saying that it's been a really wonderful pregnancy…I've been sticking with my regular diet, which is a balance of proteins and carbs.
Samantha has also been keeping in shape, exercising and taking long walks.
I've altered my workout, so I've dropped the amount of weight that I use for free weights. I've gone to yoga classes and taken a lot of walks with my husband.
Ever the multi-tasker, Samantha has no plans to quit either of her shows and hopes to find a way to juggle work and family.
I love both my jobs and I plan to continue them. We'll find a way with Michael's help and a great nanny.