Garner-Affleck family at the Brentwood Country Mart
Actors Jennifer Garner, 35, and Ben Affleck celebrate Ben's 35th birthday with a trip to the Brentwood Country Mart with daughter Violet Anne, 20 months. Violet gets a smooch from mom before Ben puts her in her carseat for the drive home.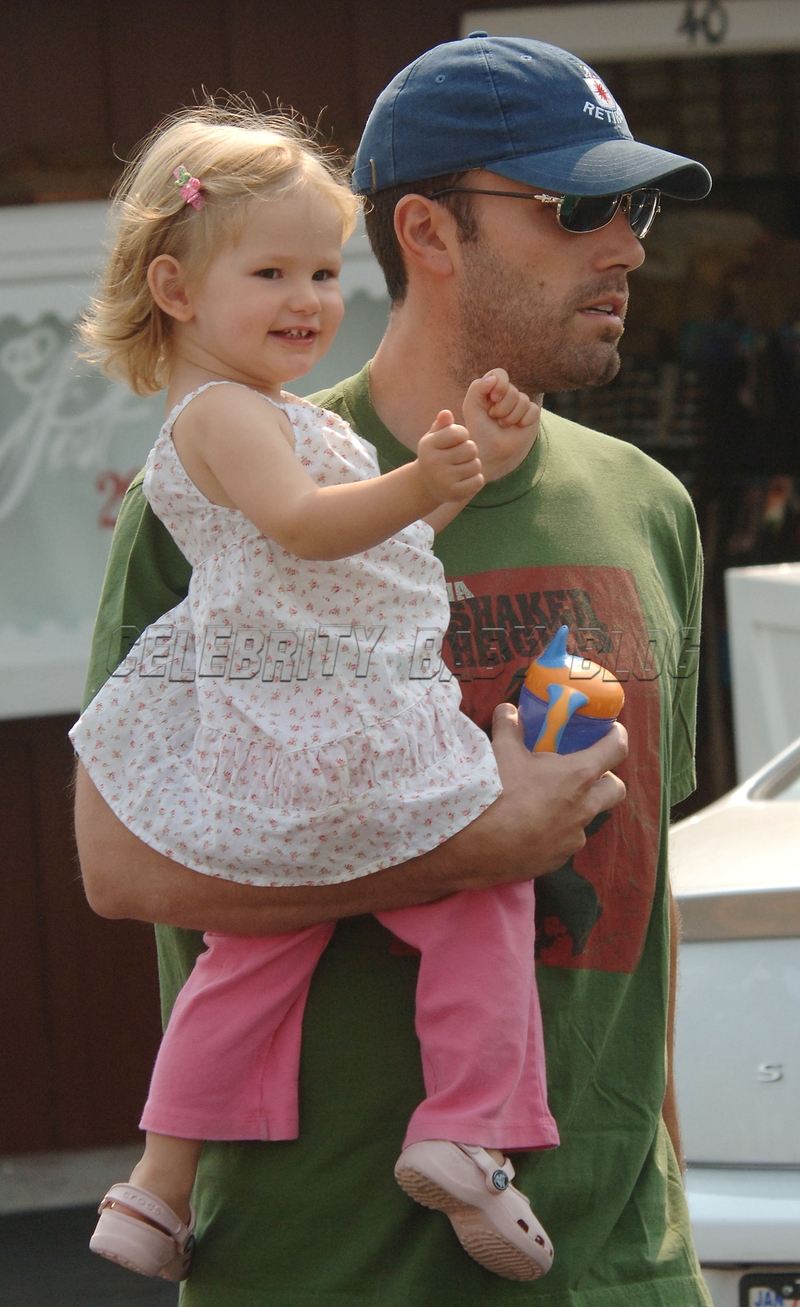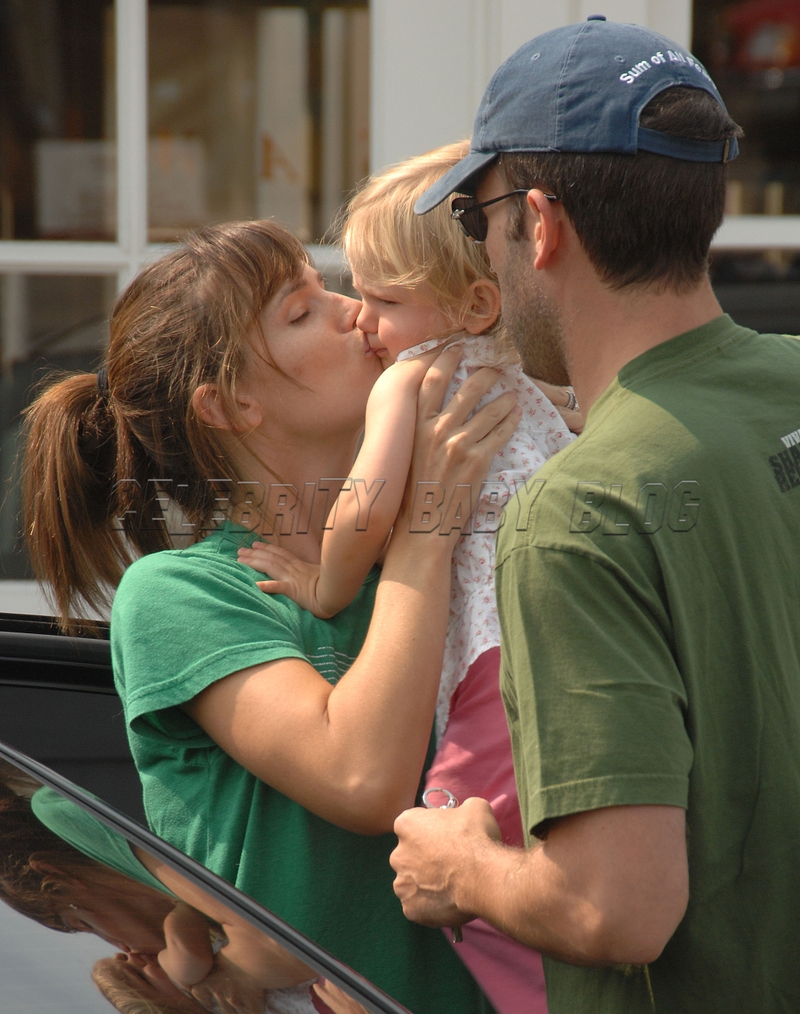 Photos by Splash News, splashnews.com, splashnewsonline.com.
Violet is wearing a top from Baby Gap's Spring Rosebud collection — check eBay!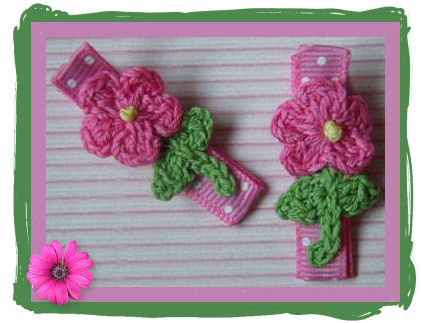 Violet wears a pink crochet flower clip from Belle's Bowtique ($4.95).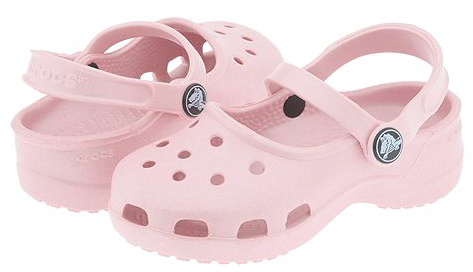 Violet wears Cayman Crocs Mary Jane style in Cotton Candy ($30).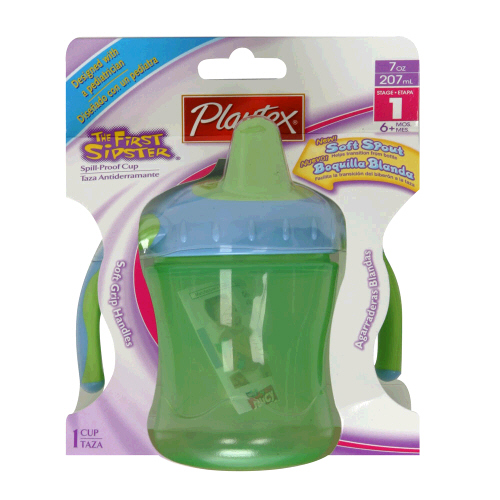 Ben holds a Playtex 7-oz First Sipster($4).