Emerson Rose Tenney loves to cook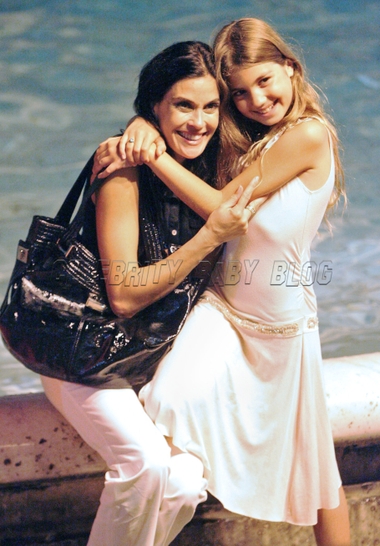 Emerson Rose Tenney
, 9 1/2, is following in her mom's footsteps — into the kitchen.
Teri Hatcher
, famous for sharing baked treats on set, says Emerson has some serious culinary chops.
My daughter loves to cook. She brought an enchilada dish she made to the set. She's very into it.
She definitely has the skills to back it up. Before going to
Eva Longoria
and
Tony Parker
's wedding, Teri, 42, and Emerson
enrolled in cooking school
in Italy. And when they're not slaving away in the kitchen, they're watching others do so on television in between viewings of
Dancing with the Stars
and
American Idol
.
Oh, I don't know [which cooking show is our favorite]; we like them all!
Source: OK!, August 27 issue, pg 93