Giveaway: Little Einsteins' new DVD, Rocket's Firebird Rescue
Update: The winners are Kara, Amanda, and Finnaryn.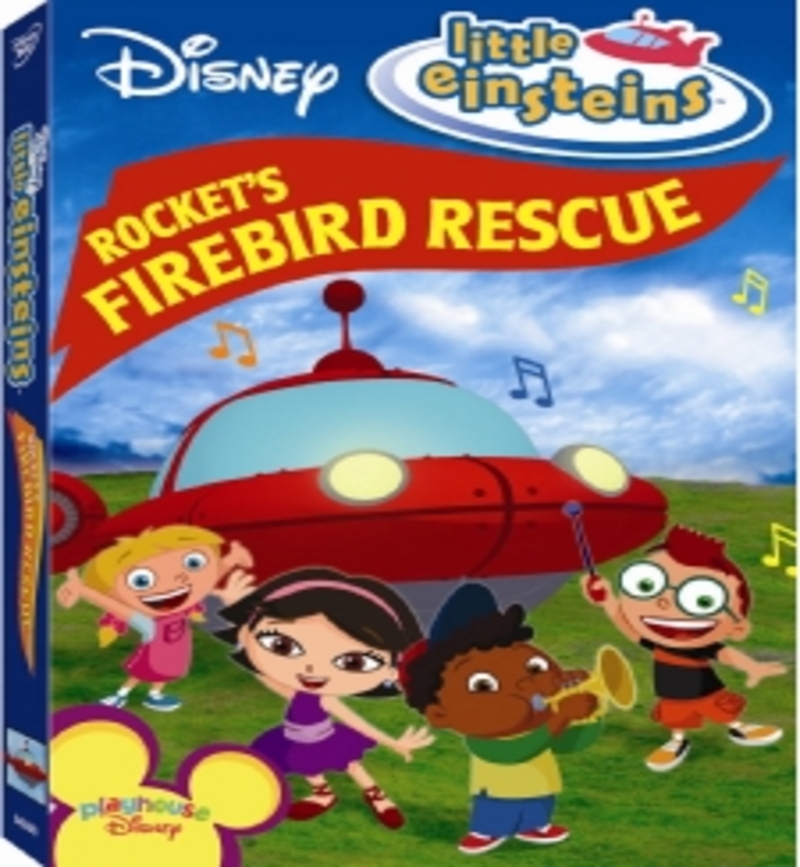 Before you can say "Blast Off!" the Little Einsteins™ are zooming through the sky in a new movie that's jam- packed with action, music, magic and fun. Besides Rocket, what's big, red and can fly?
Meet Rocket's new friend: the mysterious Firebird! She sprinkles magical music power everywhere she flies, filling the world with beauty and joy. But when a mean ogre captures Firebird, it's up to Rocket, Leo, June, Quincy and Annie to travel all the way to Russia to set her free and bring music back to the world. Soar over the golden spires of a Byzantine palace. Discover St. Petersburg, and explore snowy Siberia, where you'll meet a freshwater baby seal and much more. Remember, only with your help — singing, dancing, and playing instruments — can the Little Einsteins complete their mission and save the day. Inspired by the music of Igor Stravinsky's "Firebird" ballet and filled with messages of teamwork, friendship and compassion, ROCKET'S FIREBIRD RESCUE is a magical journey you and your preschooler will want to experience together again and again!
Bonus features include "Magic Mission Mode" — In this alternate viewing experience, discover new animated pop-up fun facts while enjoying the movie, and a bonus episode, "Rocket Soup."
Check out these clips from the DVD: Ballet, Try to Stop Rocket, and Instruments.
To be entered to win one of three copies of the Little Einsteins "Rocket's Firebird Rescue" DVD, post a comment below and tell us why you want to win it. (Giveaway closes 8/15/07 6 AM EST.)