James Taylor and twin sons at Hampton Social concert
Musician James Taylor, 59, poses with twin sons Rufus and Henry, 6, at the HamptonSocial @ Ross Concert by James Taylor at the Ross School on August 11th in East Hampton, New York.
James will be a grandfather next month — daughter Sally Taylor, 33, is expecting a baby boy.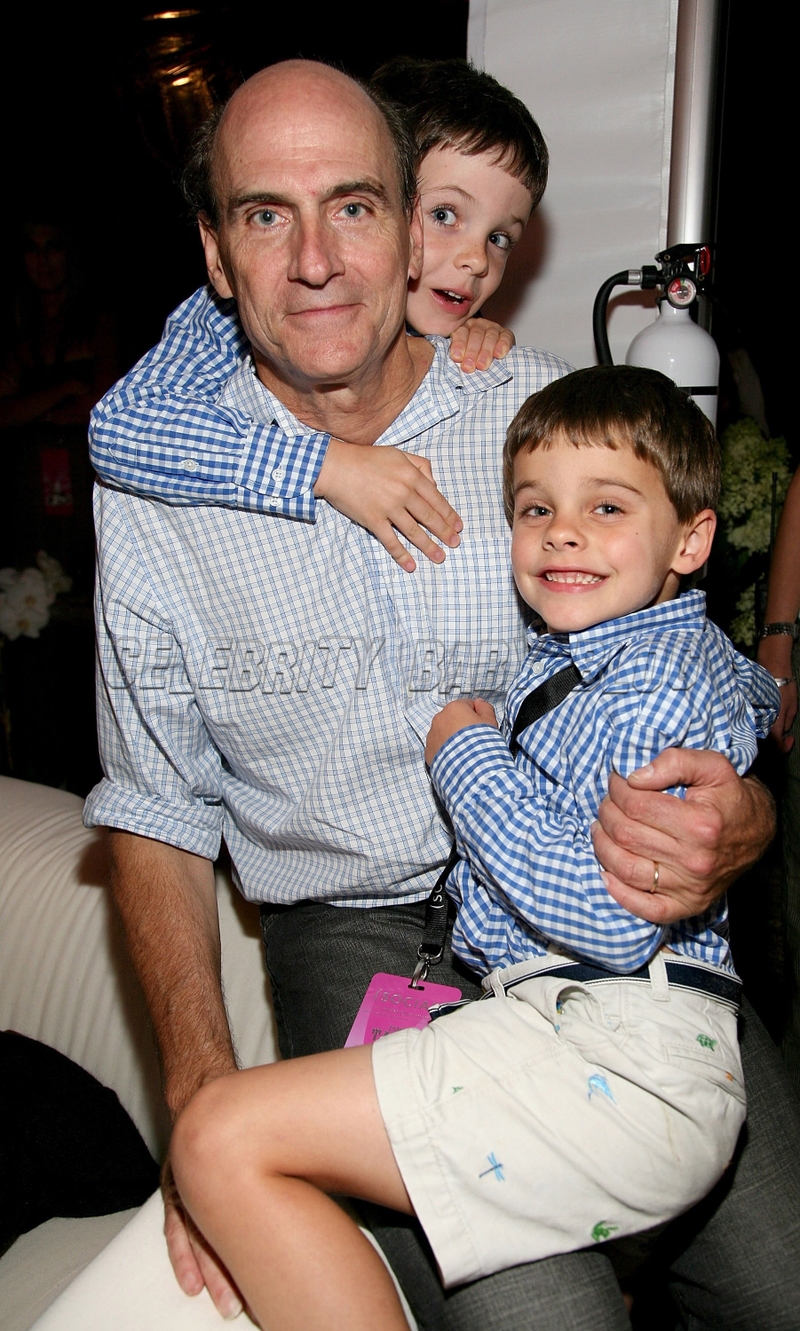 Photo by Astrid Stawiarz for Getty Imagesfor Hampton Social @ Ross.