Update: Introducing Alexander Pete Schreiber
Update: Added an additional photo at the Brentwood Country Mart!
Originally posted August 10th: Alexander Pete Schreiber, 2 weeks, makes his official public debut earlier today as actor parents Naomi Watts, 38, and Liev Schreiber, 39, tote him along on a trip to the post office.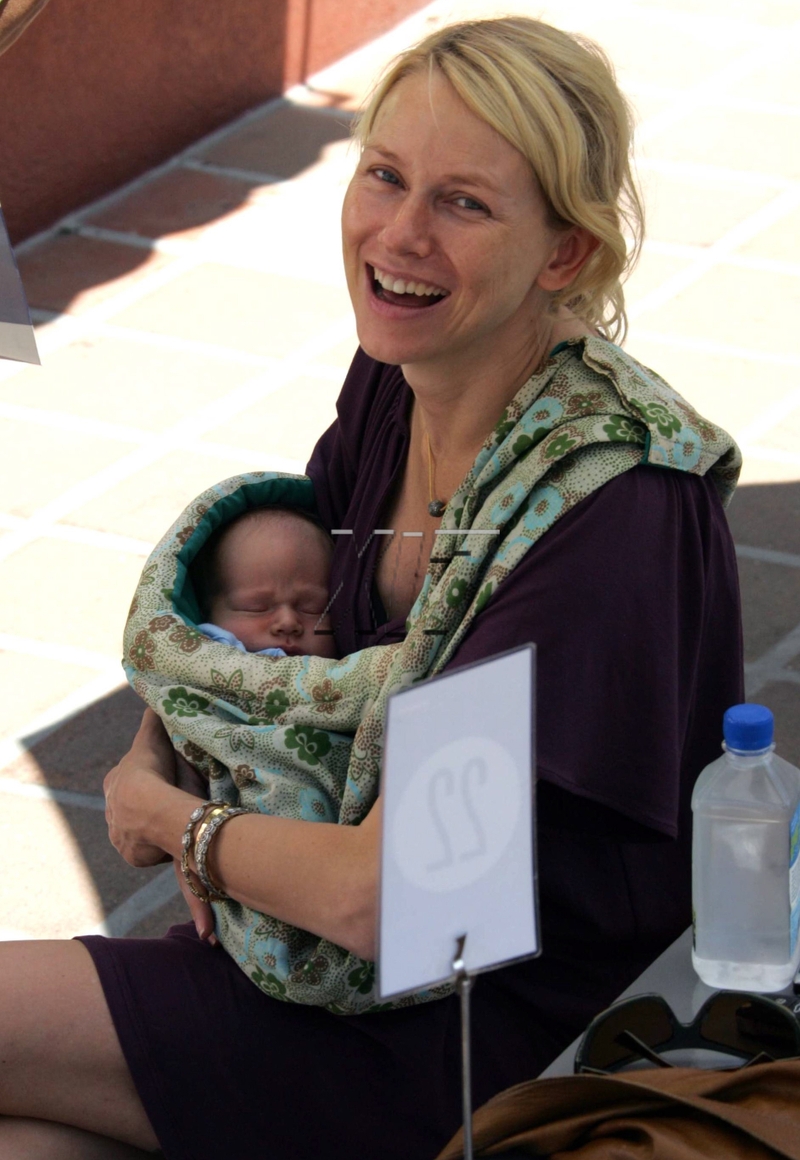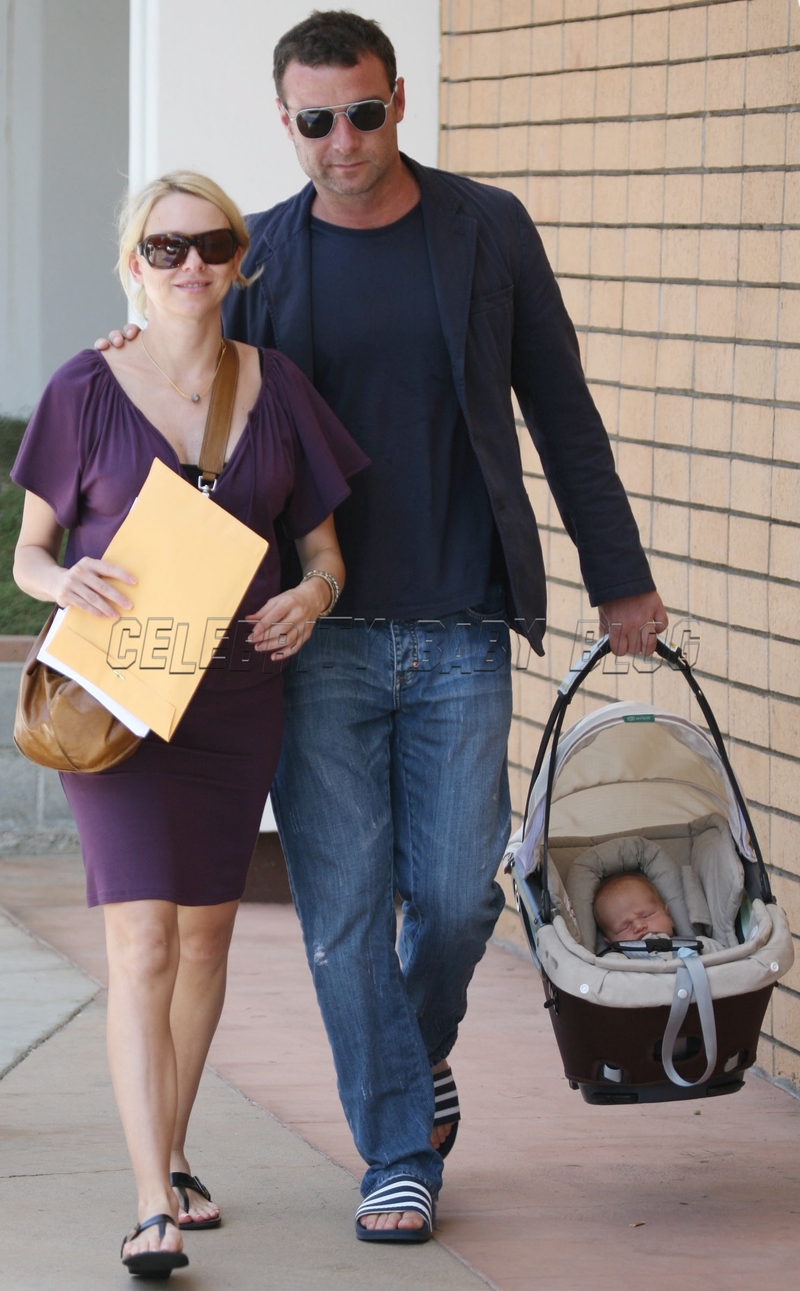 Photos by Bauer Griffin; Photo by x17; specifically for use on the Celebrity Baby Blog, Inc only. Use on other sites is prohibited without purchase.
Click below for two more photos and the gear roundup.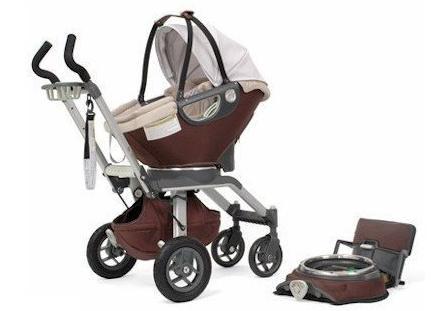 Alexander rides in the carseat portion of an Orbit Baby's Orbit Infant System in mocha/khaki ($900).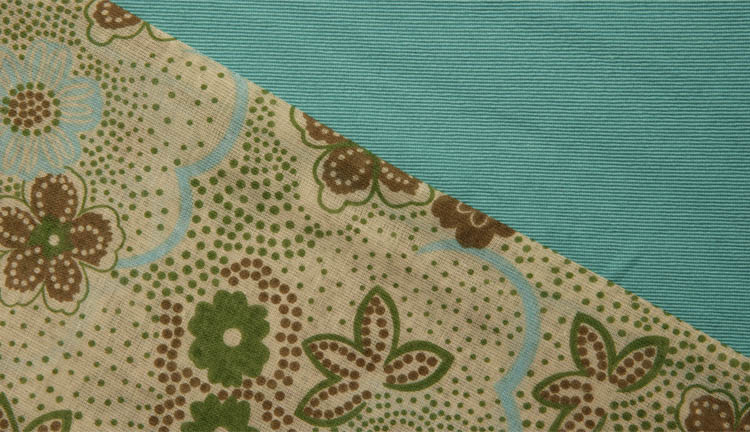 Naomi carried Alexander in a Rockin' Baby pouch in Patience ($82).
Naomi carries Allison Burns' Faithful Bag ($285).