Durham-Wahlberg family at Sesame Place
Actor
Mark Wahlberg
, 36, and his family, longtime girlfriend, model
RheaDurham
, 29, daughter
Ella Rae
, 3 1/2, and son
Michael
, 16 months, took agroup shot with Abby Cadabby during a visit to Sesame Place on Aug. 2.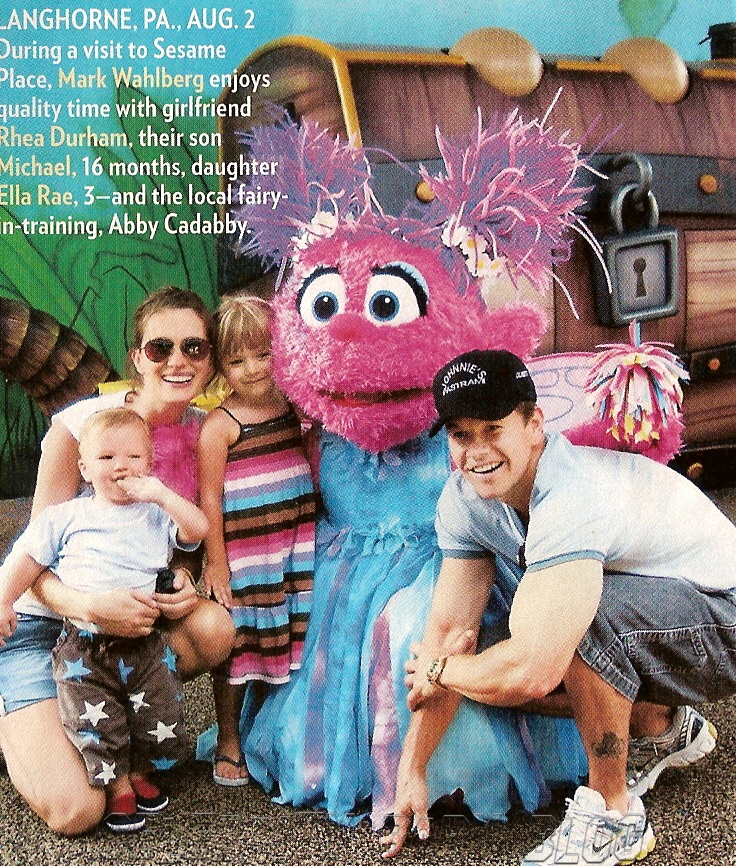 Source: People, August 20 issue, pg 16
Michael is wearing miniBoden's printed board shorts in mocha super star ($17).
Ella's dress is from Gap but is no longer available online — check eBay!