Prince Frederik, Princess Mary and Prince Christian at the beach in Denmark
Prince Frederik, 39 and Princess Mary of Denmark, 35 took their children, Prince Christian, 21 months, and Princess Isabella, 3 1/2 months, to the beach last month in Denmark. The couple played with Christian on the sand, while Isabella slept in her car seat on the grass. Also with them is their dog, Ziggy.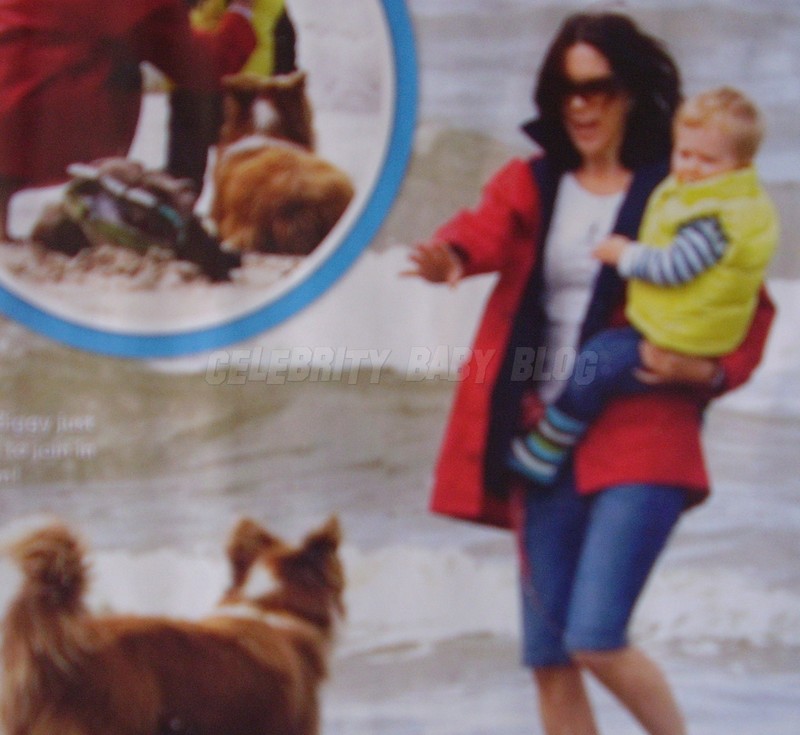 Source: New Idea, July 28th, 2007. p. 2-3.