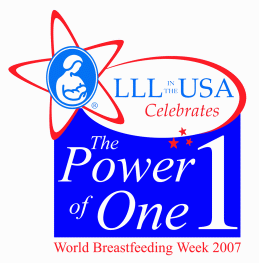 It's World Breastfeeding Week/Month and this year, we're raffling fabulous prizes, in order to raise money for La Leche League. Every weekday this month, we'll tell you about one of the companies sponsoring World Breastfeeding Week/Month on the Celebrity Baby Blog and the prizes they have donated to be raffled off to our readers. Anyone can participate!
For just a dollar, you have the opportunity to score some infant and children's shoes, maternity clothing,strollers, children's clothing, baby carriers, nursing, diaper bags for a song and help an organization that has helped so many mothers and families.
For today's raffle, click here.
Here's how it works:
$1 donated to La Leche League (or the breastfeeding supportgroup of your choice) = 1 raffle ticket for prizes donated by ourgenerous sponsors
Special bonus:
Donate $5 or more, get 1 bonus ticket.
Donate $10 or more, get 3 bonus tickets.
Donate $25 or more, get 10 bonus tickets.
Donate $50 or more, get 25 bonus tickets.
Donate $100 or more, get 60 bonus tickets.
PLUS the first 10 people to donate $25 or more and email us with their prize selections will get an additional 50 bonus tickets!
Go to http://donate2lll.org/and make a donation using your credit card, Paypal, or check. (Makesure you enter your email address so you'll receive a receipt viaemail.)
Forward the receipt to wbwraffle@celebrity-babies.com with a list of what you want your raffle tickets going to. If you buy 10 tickets, write out "2 tickets for
The raffles close August 30, 2007 at 11:59 PM EST. Emails received after that will not be eligble for winning.
Winners will be announced by mid-September and prize packages willbe shipped by the end of September directly from the donating company.
Please note:
You can enter more than once. Buy 10 tickets today, 10 ticketstomorrow. However, you only get the bonus tickets on tickets purchased at once. You won't be able to get the bonus tickets on thecumulative total of tickets purchased.
Once you send us your receipt with raffle prize choices, we won't be able to make changes to what your tickets go towards.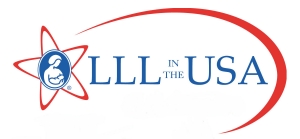 If you've been touched by La Leche League,or if you or someone you love has received informationand/or help from an accredited La Leche League Leader,here is your chance to help La Leche League continue tobe around for our children and grandchildren AND get a chance to scoresome really cool swag. But even if you've never had any contact withLa Leche League, you can still participate because the raffle packagesare not exclusive to breastfeeding.
Here's a list of what we're offering.
Unless otherwise indicated, each sponsor is offering one prize.
stride rite shoes – 3 pairs
West Village Kids – $200 gift certificate
Madallie.com – Circus Suitcase, travel pillow and bear
Tucker Paisley – SueSue diaper bag
Urban Baby Runway – $50 gift certificate and kid's "Breastfeeding Is Not a Crime" t-shirt
nina and tom – $75 gift certificate
Bundleboo – Classic Bundleboo wrap carrier
BabyLegs® and BellySock™ – 3 pairs of BabyLegs and 2 BellySocks
Kasil Jeans – jeans and scoodie for mom and kid
Zutano – layette gift basket worth $500
Love Me Baby Me – gift collection worth $100
Sakura Bloom – Storm~Lilac linen sling
Baby Planet – Solo Deluxe Lightweight Stroller and raincover
Bravado! Designs nursing wear – nursing wardrobe (2 bras, 1 tank, panties and nursing pads)
ELK Kids – 4 pair gift set of soft sole leather booties
Pure Organics – $50 gift certificate
Ellie Bellie Kids - 2 capes, tutus and mini-messenger bags
Expecting Fitness – Expecting Fitness book and vitamins
OMgirl – 5-piece mix-and-match wardrobe
Abella Boutique - $250 gift certificate
euro-baby – Micralite Newborn+ System (FastFoldstroller, matching carrycot, Graco car seat adapter) and a Red CastleSport Carrier
Inca Mama – $444 maternity wardrobe
ERGObaby – carrying system (2 prizes)
Boob Nursing Wear – 4 piece nursing wardrobe
L'ovedbaby – two 4-in-1 nursing shawls
Attached At The Hip and Crunchy Domestic Goddess – 2 t-shirts for mom, 2 onesies, and 2 bumper stickers
Pamela's Products – gluten-free cookie/baking mix gift basket worth $75
PammyJ – 2 Dress Sets