Sophia Loren poses with family for Hello! Magazine
Actress Sophia Loren, 72, poses with son Carlo Ponti, Jr., 38, his wife Andrea Meszaros, and grandson Vittorio, 4 months, as well as son Edoardo Ponti, 34, his wife, actress Sasha Alexander, 34, and granddaughter Lucia, 15 months next week.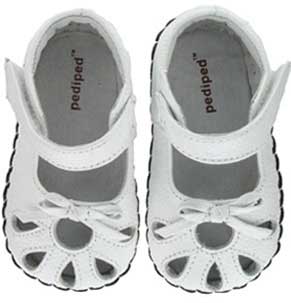 Lucia wears Pedipeds in their Olivia style ($30; use code CBB07 for free shipping).
Thanks to CBB reader Chanette.
Click below for another photo — if anyone can make additional scans, please let us know!