Emma Bunton models fall/winter maternity line for Mamas & Papas
If you live in the UK and you are expecting a baby, rest assured that you have a stylish fall and winter ahead of you — thanks to the new line of maternity fashion from Mamas & Papas. Eleven collections in four autumn 'ranges' called 'Pure,' 'Evolution,' 'Playtime' and 'Tribal' will begin hitting stores Aug. 6. To help Mamas & Papas launch their new designs, they enlisted Emma Bunton, who hand-picked her favorite pieces to model — you can check out her posing here.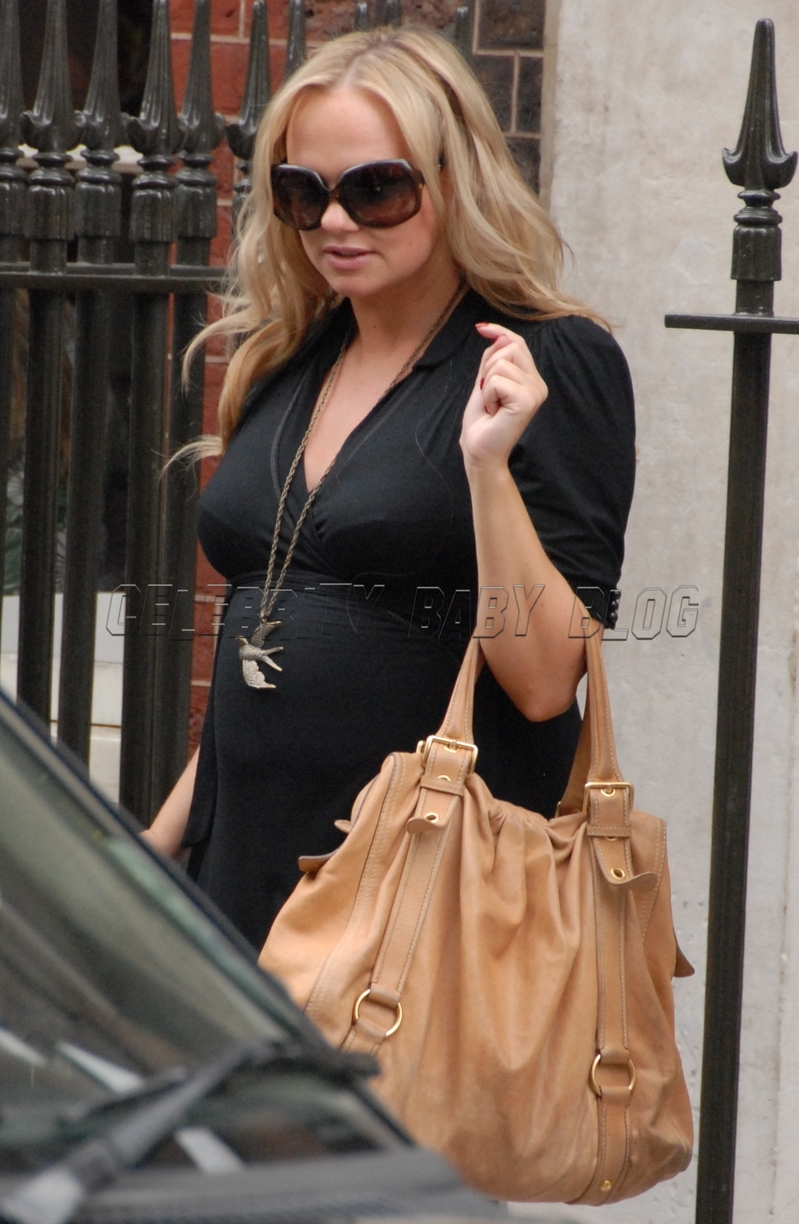 Among the items singled out by the pregnant Spice Girl is the printed jersey dress (£40).
This is the perfect day dress. I wear this with a little lace camisole in mustard underneath to contrast with the vintage print. The best thing about this dress is that it makes my tan look great too.
Emma also likes the £40 embellished jeans, which fit so well Emma says they are "like a second skin."
I love them so much I have had to wash them nearly every day. I almost live in them…I never thought I would find such a great-fitting pair of jeans for my pregnancy.
Emma, who is expecting a baby at any time, said Mamas & Papas was the first store she visited upon learning of the pregnancy, her first with fiance Jade Jones. Although the couple has opted not to find out the sex of their child, they have a hunch that the baby-to-be is a girl.
Mamas & Papas has 32 stores throughout the UK and Ireland, as well as locations in the United Arab Emirates.