Happy Maddox Jolie-Pitt! You are now 6 years old!
Name: Maddox Chivan Jolie-Pitt
: August 5th, 2001
Click below for quotes, fashion, and more related to Maddox!
Famous for: Maddox was first adopted by Angelina Jolie and Billy Bob Thorton. Following their split, Angelina took sole custody, until she started dating Brad Pittin early 2005, and they now have four children together. Mad is alsonotorious for his mohawk and badboy looks he gives the paparazzi.
Siblings:
Pax Thien Jolie-Pitt - born in Vietnam, adopted in April 2007 (D.O.B – November 29th, 2003)
Zahara Marley Jolie-Pitt – born in Ethiopia, adopted in July 2005 (D.O.B – January 8th, 2005)
Shiloh Nouvel Jolie-Pitt – born in Namibia on May 27th, 2006.
Other famous relatives:
Grandpa – Jon Voight
Grandma – Marcheline Bertrand
What they said:
Before adopting Zahara, Angelina openly spoke of her son's love of Africa.
My son is in love with Africa, so he has been asking for an African brother or sister.
On when Angelina adopted Z:
Hecame to the orphanage. He saw where she was living, and he saw sheneeded care. Kids understand sadness and poverty and hunger.
Angelina spoke of Maddox's view of Shiloh during her interview with Anderson Cooper:
Madloves her…and because when Z came home she was older, she was sevenmonths old, so for Mad it's like having this tiny pet he can just holdand look at. He's great.
On Maddox asking about Angelina playing Mariane Pearl.
Hefinds it very strange. He came up to me and said, 'Why are you dressingup like Adam's mommy everyday?' and then it got us into this heavydiscussion where I had to say, 'Well, this thing happened to Adam'smommy and Adam's daddy and to their family at this time, that hasaffected our world, and we want to tell the story to help peopleunderstand this time and Adam's daddy.' I really couldn't get into thedetails, more because I didn't know what he would say to Adam. UsuallyI tell my son everything, but…I did say that [Daniel] was killed.
Mad'salmost 6, and he's just this little intelligent man. He's so smart andso witty. He's like my best buddy. Just the coolest little person I'veever met.
What does Maddox call Angelina?
Myeldest son [Maddox] started to call me Angie for fun, he thinks it'shysterical! He does [still call me mommy], both daddy and mommy, butwhen he's being silly with me it's Angie. They all [know how to teaseme] – they've all been making fun of me!
Angelina is thrilled at the bond that Maddox and Pax have formed.
Paxand Maddox have really connected because they're closer in age and arebrothers so they have moments when they bond together against everybodyelse in the family. They are a really tough team and then they havemoments when they bug each other. It's quite normal and it's nice. It'snever quiet in our house.
More children for the couple?
Our only restriction is making sure we have time for everybody, and we're finding that we have the ability to do that.
Click here to read the archives and all the articles relating to what Brad and Angie have said about Maddox in the past year.
Gear:
BMW Z4 Roadster Ride On Battery Operated Car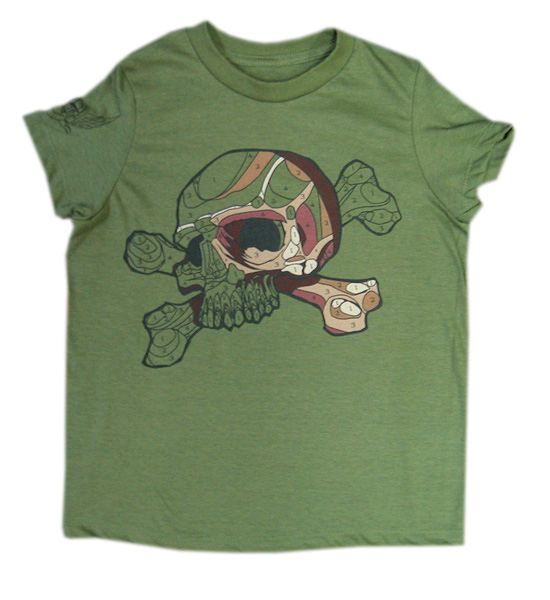 Inky Dink's paint by number tee ($28).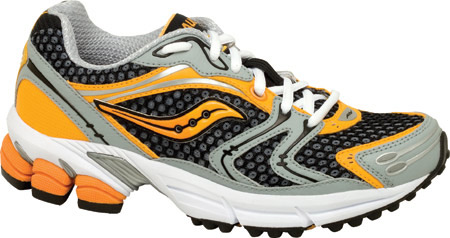 Saucony Kids Nitrous in grey/orange ($55).
Kingsley Guitar Tree tee ($48).
Little Ruler Indepedent headline long sleeve tee ($24).
Space invaders tee by Inky Dink ($27).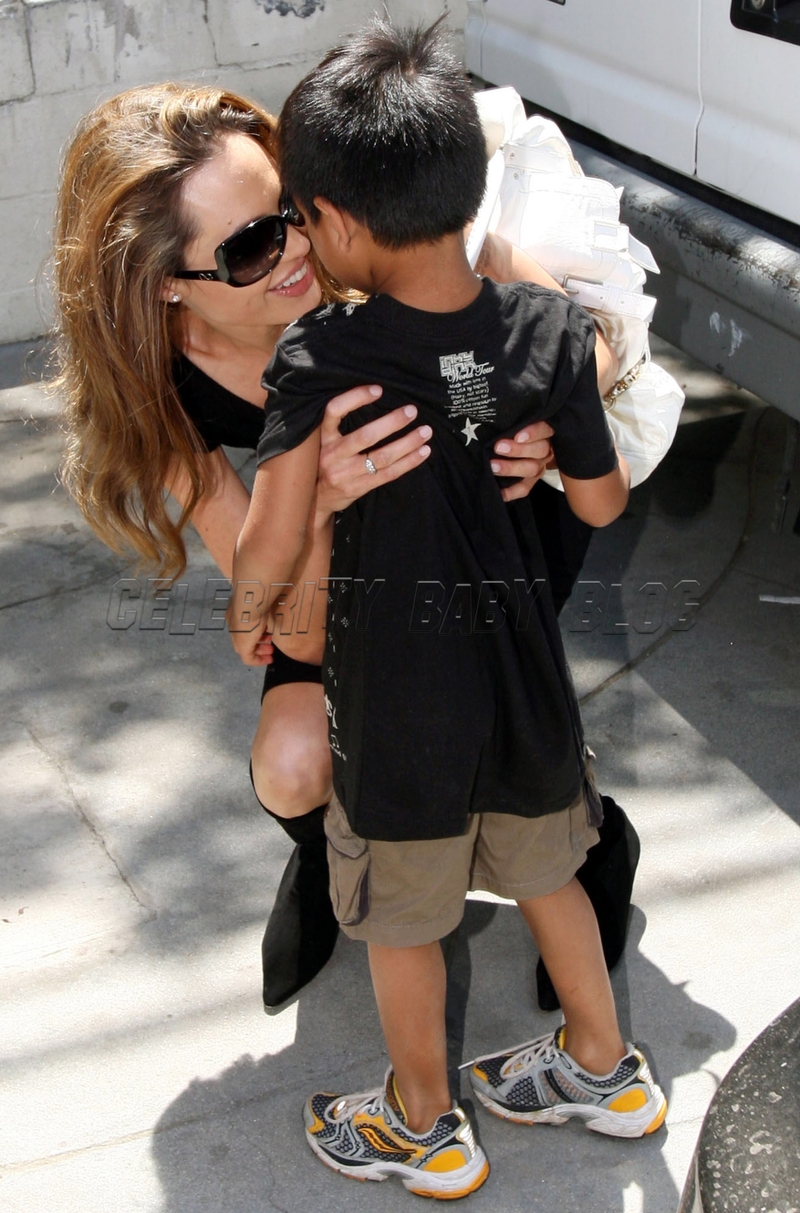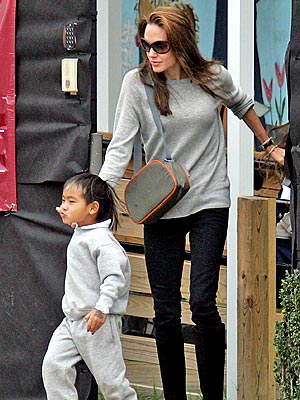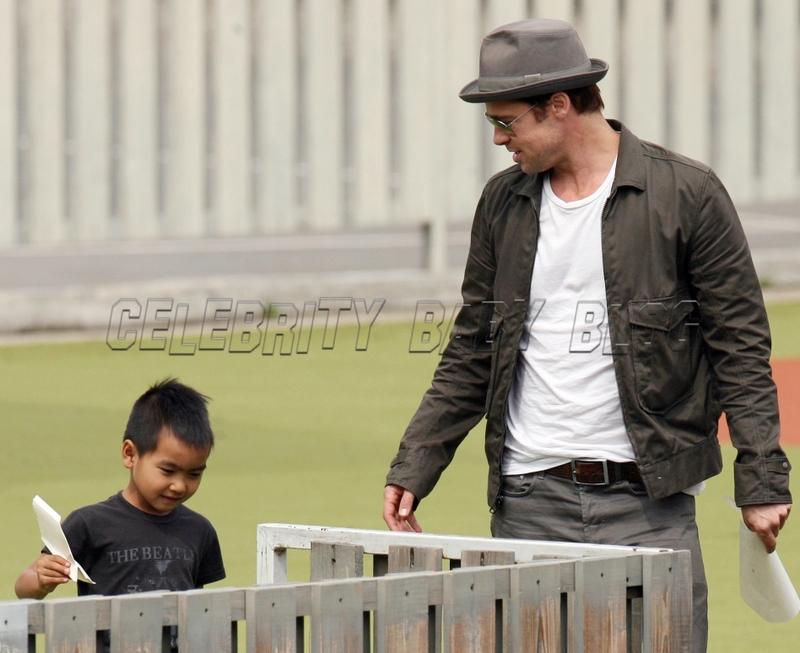 />
View our photo archives to see more pictures of both Maddox and their family!