Update: Eddie Murphy says Angel was not planned, child support has been paid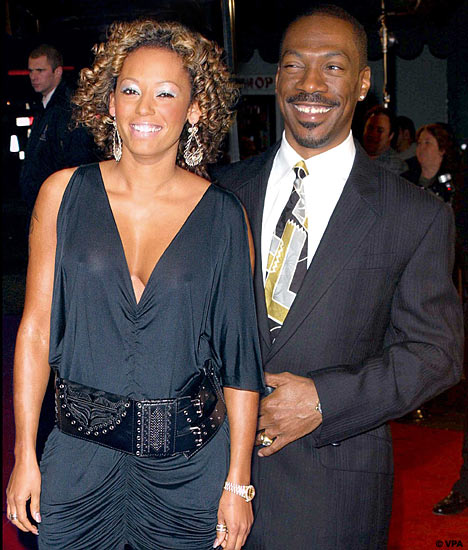 Update: Gloria Allred, the attorney for Melanie Brown, complained Saturday that — contrary to yesterday's statement, in which he vowed to 'honor his responsibilities as a father' — Eddie Murphy "has not indicated … to us that he plans to visit" the estranged couple's daughter, 4-month-old Angel Iris. Gloria added that Melanie's primary desire is that Eddie "see his child, spend time with her, hold her, love her and bond with his daughter."
Originally posted Aug. 3: Eddie Murphy is refuting assertions by Melanie Brown that their 4-month-old daughter Angel Iris was "completely" planned, as well as claims by Melanie that Eddie has failed to pay "one penny" of child support in the wake of a DNA test confirming the baby's paternity.
Eddie Murphy always has and will continue to honor his responsibilities as a father. Mr. Murphy and Ms. Brown dated very briefly and never made any plans of ANY sort. He acknowledges paternity of the child Angel, and has paid child support to Ms. Brown as well as covering the expenses of her pregnancy.
The statement, issued this afternoon, comes on the heels of a press conference held by Melanie and her attorney Gloria Allred on Wednesday. Eddie said that he views the issue of child support for Angel Iris "as a private matter" and the actor "will not be making any further comments about it."
Sources: The Insider, Metro