Sponsor: Ryan and Trista Sutter's baby Maxwell is a KooKoo Bear Kids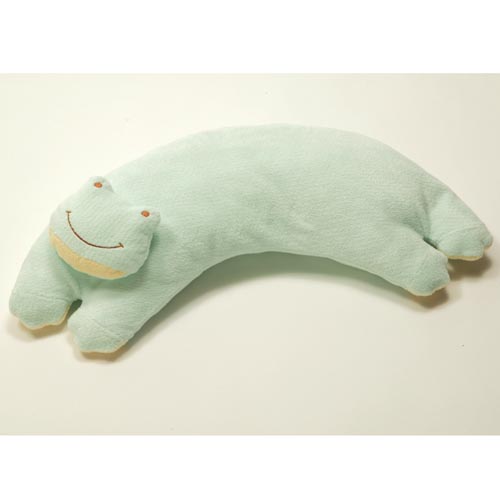 At her shower for baby Maxwell Alston Sutter, Trista Sutter received some soft cuddly gifts from KooKoo Bear Kids. Trista received the Frog Curved Nap Pillowthat is perfect for story time or curling up in front of the TV, andwill wrap around baby Maxwell with a big hug. She also got a matching Green Froggy Snuggle Friend Blanket that features a soft green frog to keep Maxwell company during naptime.
Tara Mediate, mother of three and president of KooKoo Bear Kidssaid, "Hollywood Moms love to introduce their babies to the worldwrapped in supersoft blankets like the one Trista received. Moms enjoypampering their little ones with many of the high quality, uniqueproducts we carry."
Other celebrity parents who are fans of KooKoo Bear Kids include MiraSorvino, Jennie Garth, and Britney Spears and ABC's Extreme Makeover:Home Edition. They love the designer products they carry including RachelAshwell Shabby Chic luxurious bedding, Fleurville Diaper Jam Bags for dads (and Moms), Boxy Backpacks and Toddler Totes from Petunia PickleBottom, and whimsical pillows from Traditions by Pamela Kline. Customdesigned specialties include timeless, woodenfurniture, snuggly blankets for infants, zippered booties, classicbedding collections, and clothing.
KooKoo Bear Kids' gifts feature asignature yellow box with matching grosgrain ribbon bow and handwrittencard that indicates the arrival of something special.