Larry Birkhead on the joys of being a Daddy
Larry Birkhead gushed to People about his 10-month-old daughter, Dannielynn, at The Bourne Ultimatum premiere on Wednesday. Larry shared with the magazine the little joys he finds in fathering Dannielynn, saying,
It's the best experience of my life. I get up early in the morning and I run in as soon as I hear the first cries and I take a peek at my daughter and scoop her up. It's great! It's a lot of fun [and] it's a lot of hours.
Larry also gave away his pet-names for his little girl:
I call her 'Little Monkey.' [It's] because she just rolls around like a little monkey all the time with me. I call her 'Cricket' sometimes too.
As for Dannielynn, she has said what Larry considers her first word — 'It's Gaga, but I'm trying to make it Dada.' She is also starting to become very interested in her toys.
[Dannielynn] loves all kind of toys. She loves anything that makes noises and sounds and lights, and she's really alert –- she's just a great baby!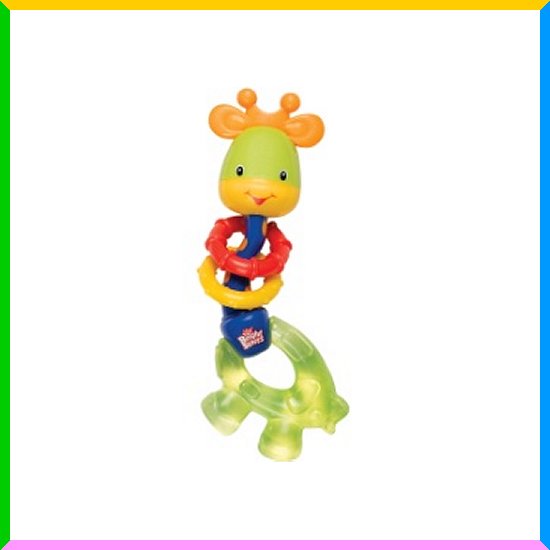 Dannielynn holds a Jiggling giraffe by Brights Starts ($5).