Introducing Dione Nefeli Poros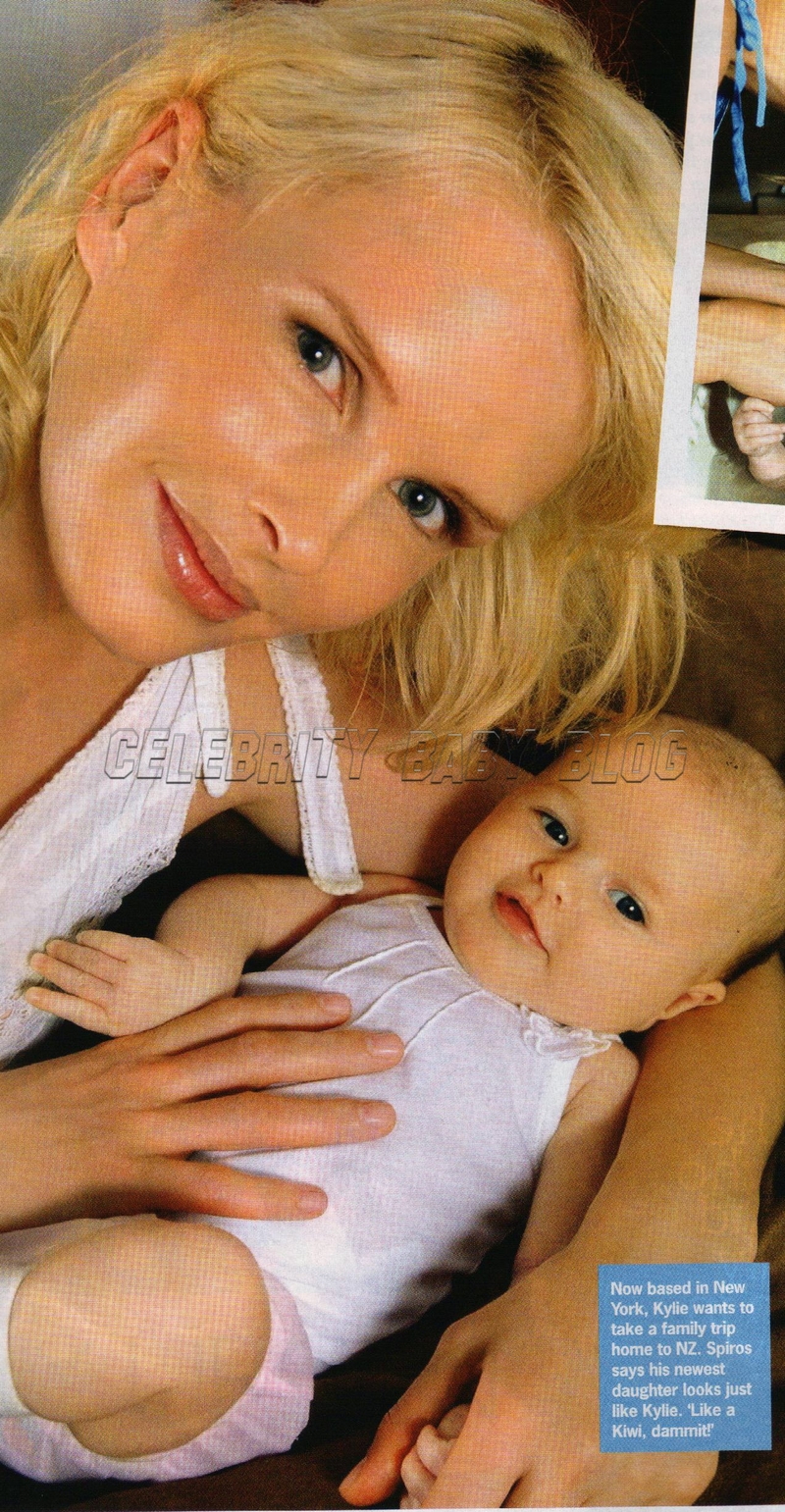 Model Kylie Bax, 32, and her husband, photographer Spiros Poros, introduce their latest addition, daughter Dione Nefeli, in the latest issue of New Zealand's Woman's Day magazine. Dione joins big sister Lito, 2 ½, and big brother Aris, 3, Spiros' son from a prior relationship.
On labor: Five days before her due date, Kylie was at a prenatal appointment when her doctor informed her she was 4 cm dilated. Told to go home until contractions started, Kylie made lunch for the kids, then the family went out to make a last minute purchase — a car seat.
While out, contractions started, and the family rushed back home. Kylie says,
I took a quick two-second shower and my water broke. As soon as my water broke, my contractions were excruciating. I said to Spiros, 'Quick, let's go!' then got in the car and was waiting around wondering where he was. I ended up calling him on his cellphone from the garage, going, 'Would you get down here now, I'm a woman in pain!
On the way to the hospital, the couple hit every red light. Finally arriving at the hospital, Kylie was found to be 9 cm dilated. She says,
'I was only there for 10 minutes. I was begging for an epidural and they gave me one, but by the time it kicked in I had already had the baby. I was the talk of the hospital. Everyone was saying, 'You're the women who arrived and practically gave birth in the lobby!'
On the birth:
They had to push her back up a few times because her umbilical cord was around her neck. I didn't care about me — I was just listening to her heart beat, which was dropping. It was scary. [When she was born], she was placed upside down on my stomach. I got to see her bottom before her face!
Spiros adds,
Dione turned her head right around to look at Kylie when she heard her voice. She looked just like Kylie…like a Kiwi, dammit!' (Kylie is from New Zealand, Spiros is Greek).
On her name: Dione is a female version of Zeus, while Nefeli means 'everything above and beyond.' CBB reader Althea comments that it means 'clouds' in Greek.
On balancing three kids:
When Aris comes to stay, that's when my patience is really tested. When there is two of them running around it can be hard!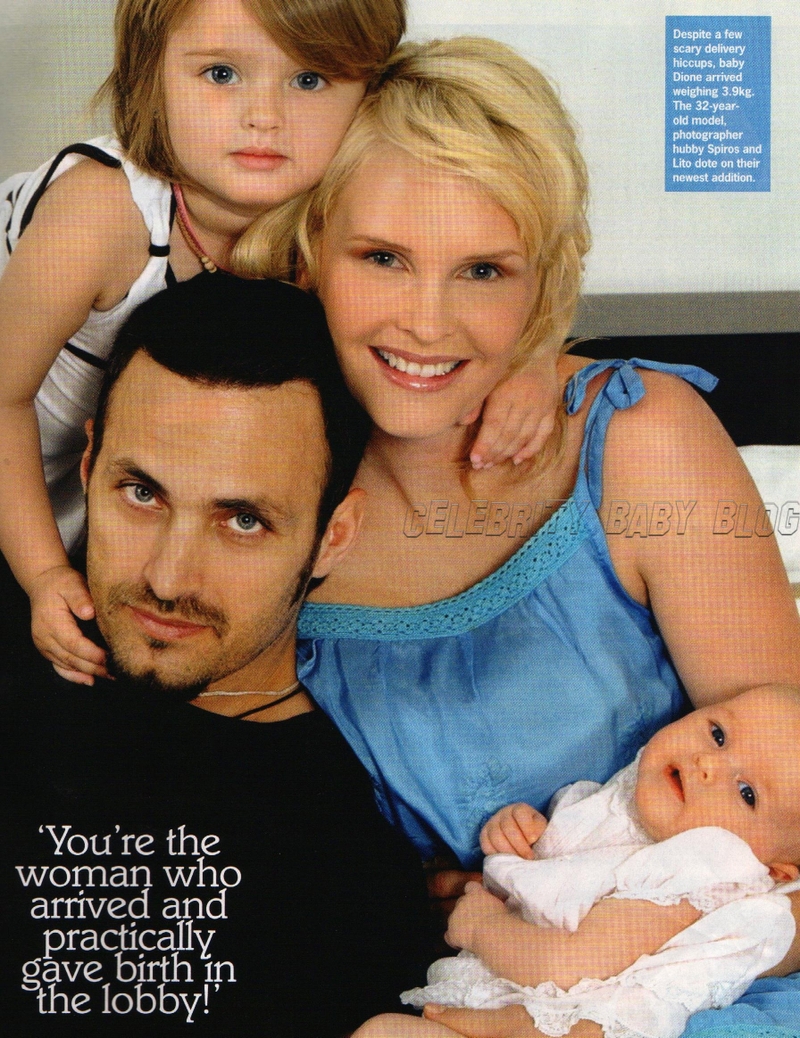 Click below for more photos and interview highlights.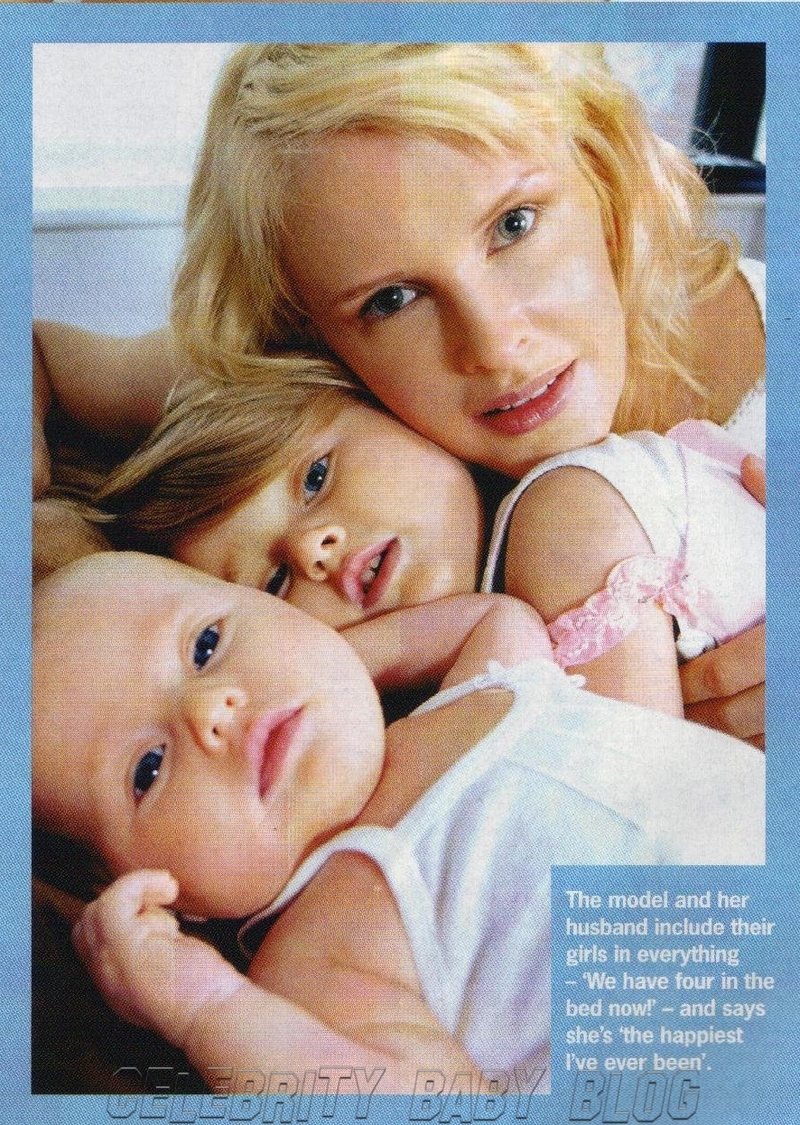 On the pregnancy:
They told me it was going to be a boy,but then when I was about 5 months pregnant, they said, 'No, sorry -it's going to be a girl.' I was in shock — I had already bought acouple of boy things. Initially, I wanted a boy because I already had agirl. I wasn't any less excited when I found out, but now I'm so gladthat I had a girl because she can play with Lito.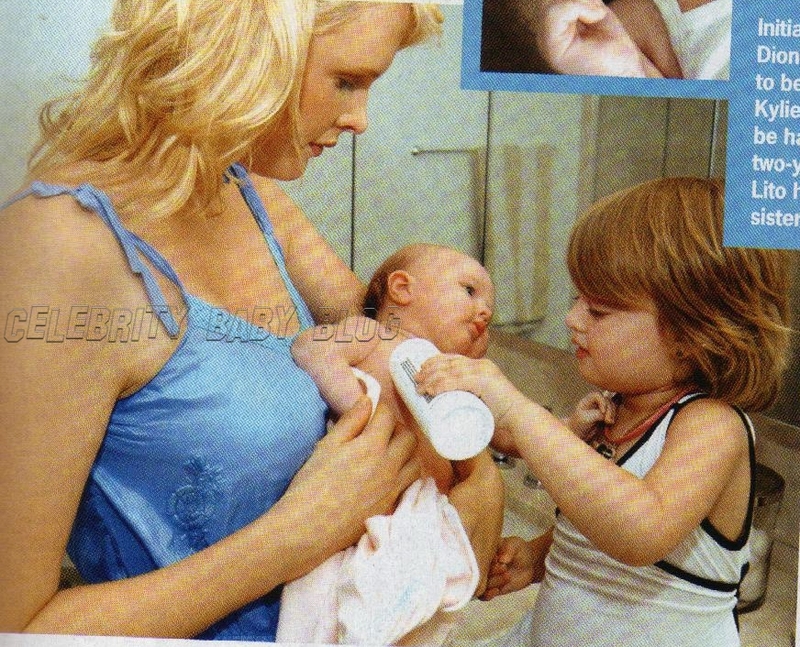 Family bed:
We have four people in the bed now!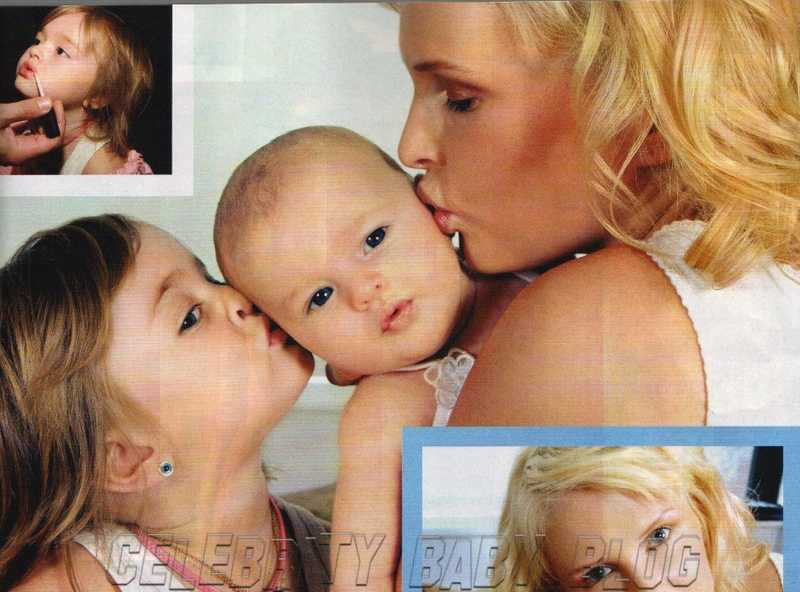 No nannies: Kylie and Spiros prefer to depend on theirmothers instead of nannies. After the birth, Kylie's mother andmother-in-law took turns staying with the family to help out. Kyliesays,
Luckily, Dione sleeps as long as me in the morning. It's alwayshard. We're not people who leave their kid to the nannies. We're takingcare of the kids because we want to. It's tiring and it's hard but Ifind the energy from the love that I have for the kids.

It's not easy. But I just insert them into my routine as much aspossible. Spiros is probably the best father in the world. Lito loveshim to death and they're inseparable. And with Dione, he helps changethe nappies.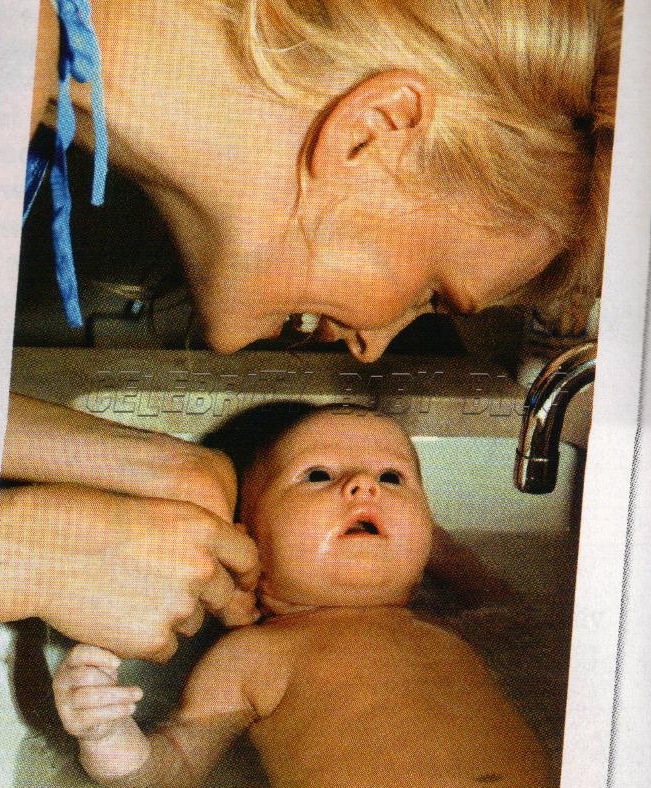 On motherhood:
The biggest challenge is making sure Ihaven't forgotten to do everything for everyone. It's a very unselfishsituation when you have kids. You become your last thought.

I've definitely learnt — and am still learning — to havepatience. But when you have kids you realize you need to allow extratime for things.

Having one child is a life-changing experience, but having twojust adds to it. It completes life. You can't compare having a husbandand kids to anything else. It's far and beyond. So I'm just happy to bewhere I am. I'm the happiest I've ever been.
Source: Woman's Day
Thanks to CBB reader Olivia.