Pregnant Milla Jovovich poses naked for charity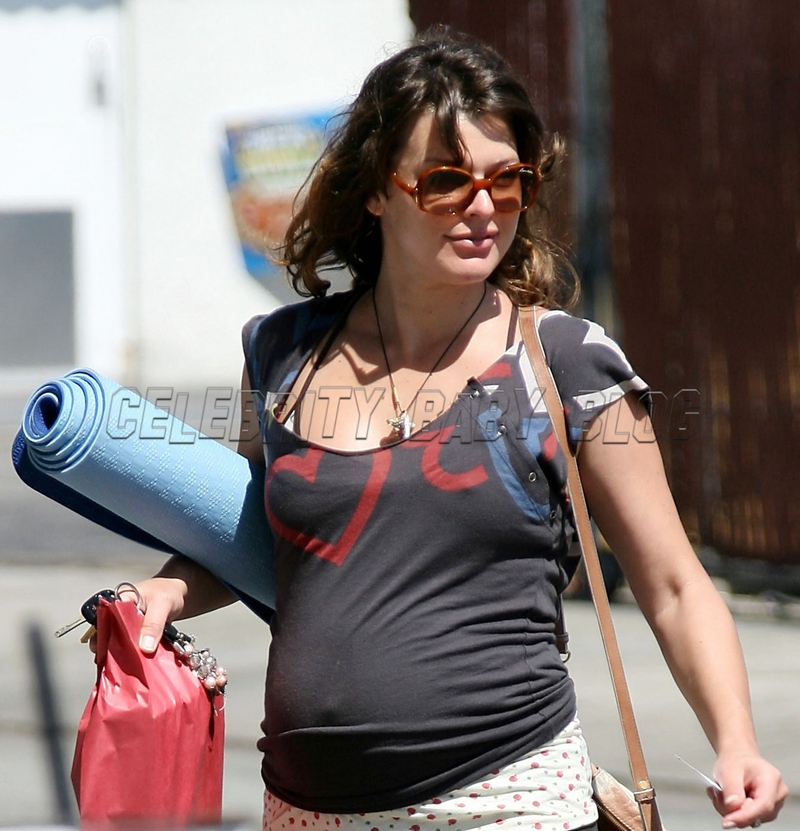 Actress Milla Jovovich recently appeared in the nude for Clothes Off Our Back, a non-profit organization which auctions off celebrity clothing to benefit a variety of children's charities. Posing in Jane Magazine's annual 'body' issue, Milla said the changes to her own body since becoming pregnant are "crazy for sure."
Now that I'm pregnant, I love my boobs…Last summer, I had muscles and my arms were all cut and strong, and now I look like this healthy Russian farm girl. I'm really curving out and becoming feminine — 25 pounds later.
The baby, believed to be a girl, is the first for Milla and fiance Paul W.S. Anderson, and is due in November.
Source: MillaJ.com
Thanks to CBB reader Kitty
Click below for the image. Please note that although the photo is tasteful, it may not be something to view at work.