Eddie Cibrian welcomed second son in April; spotted out with family
Actor Eddie Cibrian, 34, his wife Brandi, and their oldest son Mason Edward, 4, were spotted leaving a doctor's office earlier today.
Readers may remember that Eddie and Brandi, a model, announced a second pregnancy in March, saying the baby was due in April and that they were keeping the sex a surprise until delivery. Well, in better-late-than-never news, the couple welcomed a second son, Jake Austin, on April 7th. However, the now 3-month-old was not spotted out with the family today.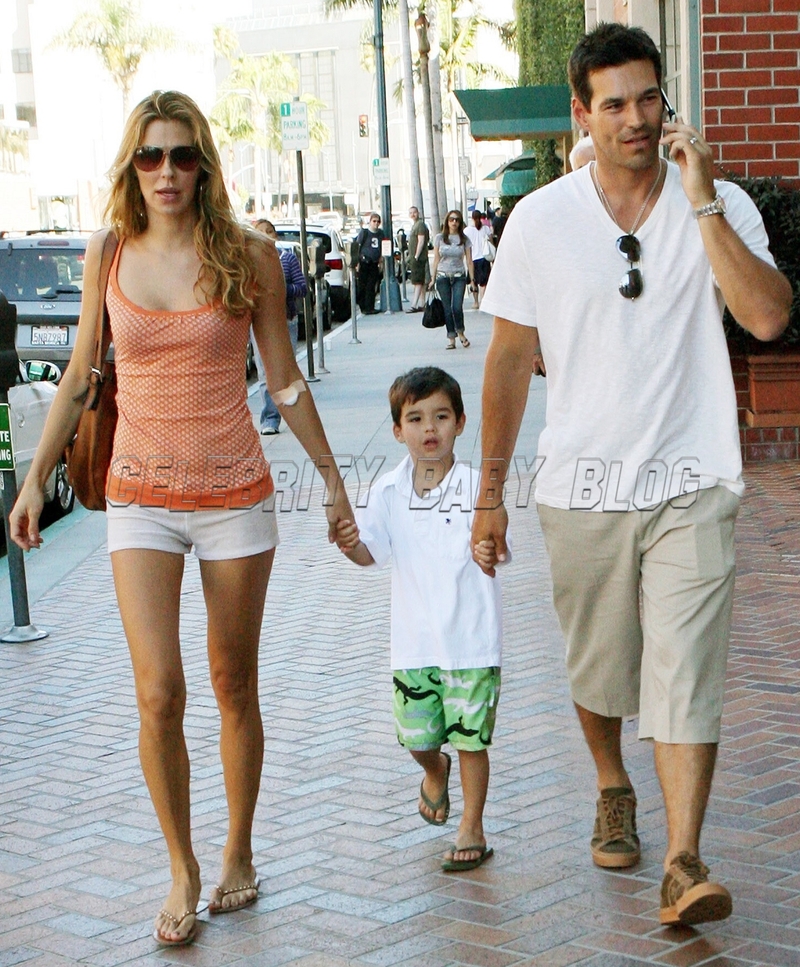 Photos by Splash News, splashnews.com, splashnewsonline.com.