Alex "A-Rod" Rodriguez of the New York Yankees, his wife, Cynthia, and their two-year-old daughter Natasha were photographed on Friday, July 20 at FAO Schwarz in New York with the third baseman's children's book, Out of the Ballpark ($12).
In support of the AROD Family Foundation, a non-profit organization dedicated to positively impacting families in distress by supporting programs focusing on improved quality of life, education and mental health, FAO Schwarz donated 15% of all sales during the book signing to the organization.
To learn more about the foundation, visit the AROD Family Foundation webpage.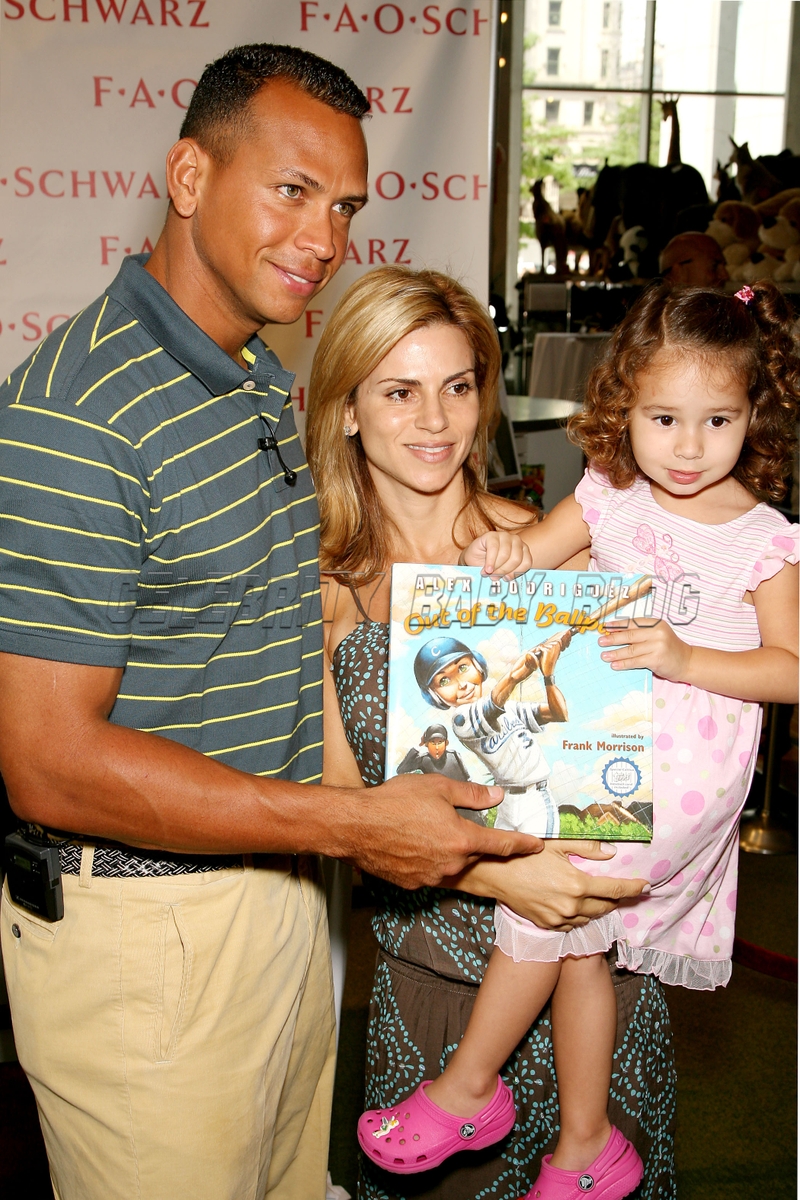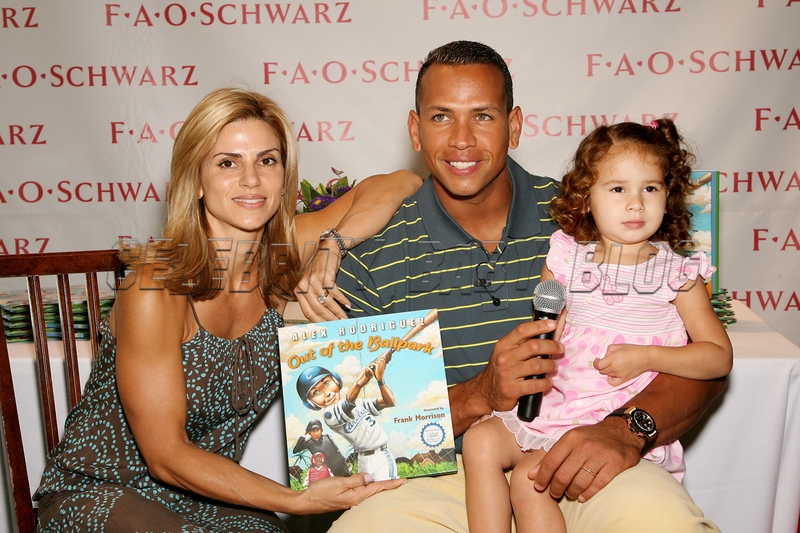 Photos by Startraks.