Update: Rumor: Bridget Moynahan having a boy, due Friday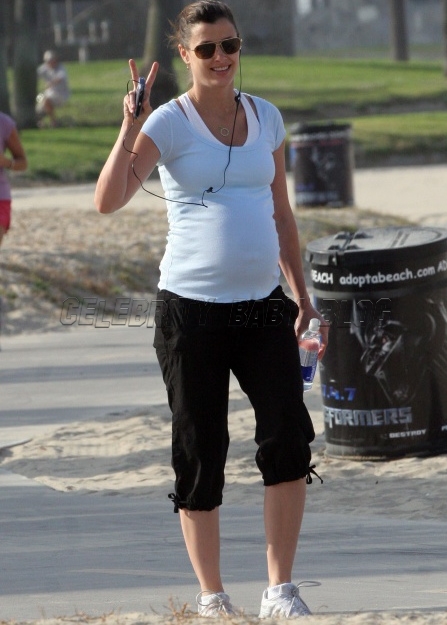 Update: The Boston Herald has picked up the story, reporting that because of Tom's work commitments (see original post), he and Bridget have decided to induce or have 'possibly pre-scheduled a c-section' for tomorrow so that Tom will be able to have a week with the baby. However, as of Thursday evening, he was still in NYC.
Happily, the Herald also reports that the parents-to-be's relationship has improved after a period of estrangement — they've even been able to agree upon a name together.
For a while they were only infrequently texting each other or e-mailing, but now they talk quite often. Tom even calls the baby by its name when he is talking to [Bridget] on the phone.
Originally posted July 17th: According to Page Six, actress Bridget Moynahan, 36, is expecting a baby boy, with a due date of this Friday, July 20th. We hear her due date is actually next week, but Tom Brady returns to work on Friday, July 27th, so they may have decided to induce labor early to allow him a week with his child.
Sources: Page Six; Boston Herald