Sponsor: Boys Designer Jeans At Ochanga.com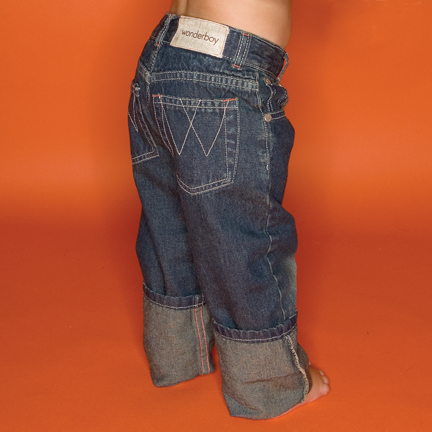 Keep your son cool in summer weight denim this season. Check out our Summer Denim Jeans ($58.00) by Wonderboy! These jeans are featherweight, ring-spun in a dark rinse in sizes 2T – 6T. Also check out our slim fitting cool denim jeans from Parisian Designer Finger In The Nose ($96.00). These Jeans have a rugged yet modern effect in a soft cotton. This style is available in Bio-Washed Blue, Raw Denim and Charcoal. Other boys' denim available from Mill&Mia, and Knuckleheads.
Your son deserves to dress just as fashionably as his parents! Let Ochanga introduce you to stylish boys' fashions. Created by a fashion savvy mother, Ochanga offers clothing brands from around the world, including international designer brands like Amelia from Italy, Claesen's from Holland, Mill&Mia from Australia and Vilebrequin of France.
Exclusively for Celebrity Baby Blog Readers: Receive 20% percent off any purchase at Ochanga.com. To redeem this offer, visit Ochanga.com and use code CBBJEANS07. (Hurry up- it expires 8/02/2007.)