Matt Hoover and Suzy Preston show off Rex Timothy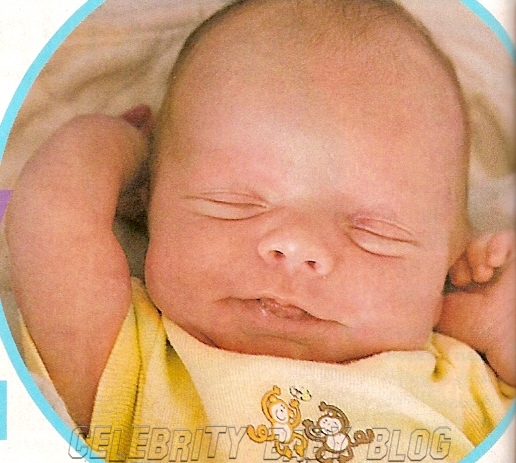 Proud new parents Matt Hoover and Suzy Preston from Biggest Loser famepose with their 4-week-old baby boy and "laid-back dude," Rex Timothy,in the latest In Touch. The two are loving parenthood so far, with Mattcalling it "the coolest thing I've ever done."
When you hold your son in your arms for the first time,everything up to that point becomes meaningless…I grew up in a placewhere you'd hear, 'Once you become a father, your life is over. But forme, it's just getting started. It's awesome!
As for Suzy, who admitted it was difficult to watch her weight gain, the numbers on the scale are insignificant now.
I'mmore confident in my body than I've been in a long time. I don't evenremember all the anguish about the weight because Rex is so worth it.
Rex, who eats every three hours, got his name from a wallhanging in a catalog his parents saw. The tyke completely takes afterhis father, the two claim.
He looks exactly like I did as a baby. But he's changing every day and I can't wait to see what happens next.
One thing Matt doesn't want to see is a dirty diaper. Rex goesthrough one practically every hour and Matt is doing his best totolerate it.
Changing poopy diapers still makes me gag. But I'mtrying to get over that because being a dad is the most important thingto me and I love it.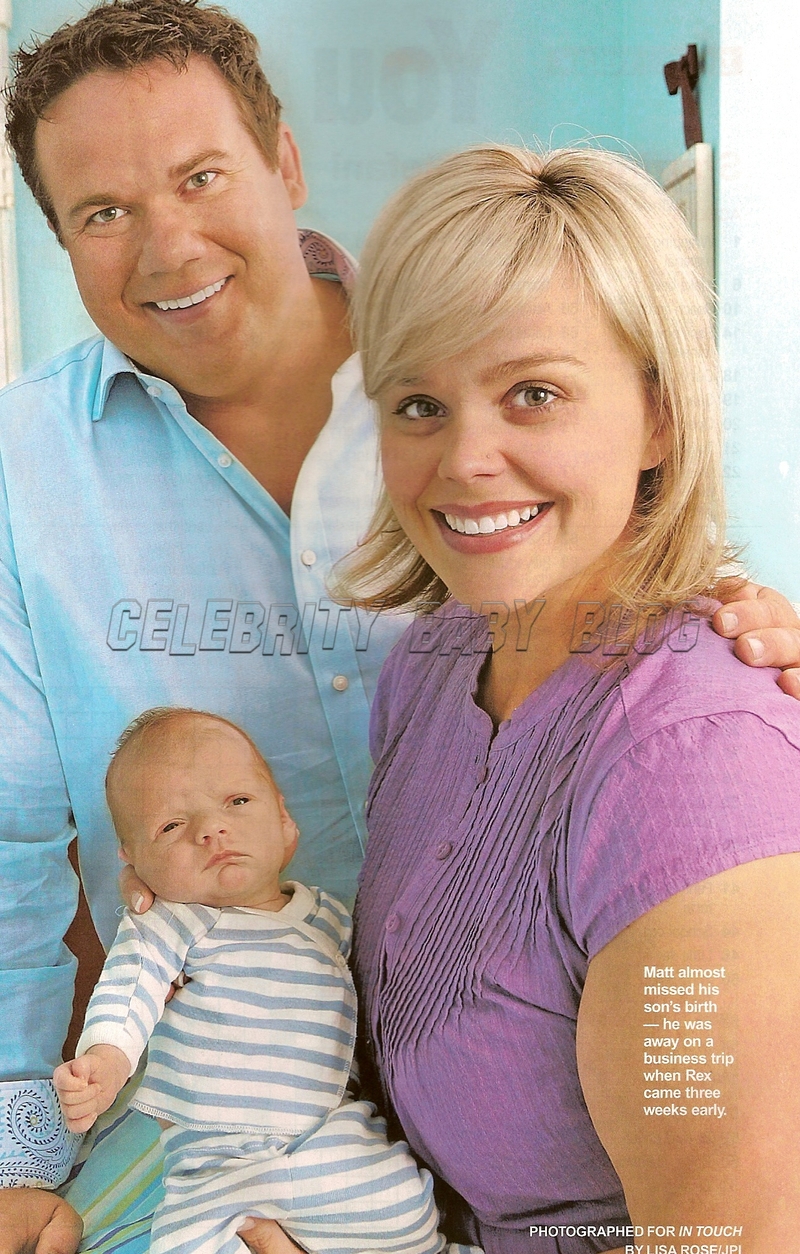 Source: In Touch, July 30 issue, pg 92-93
Rex wears an Under the Nile side snap layette set in blue stripe ($24).
Click below for more photos!