Guess the Celebrity Baby 13
This little boy just celebrated his second and is the son of a singer who talked to us in May about her "perfect little posse." His mom describes him as having an amazing tan, being absolutely gorgeous and the perfect second child. Before our interview with his mom and the debut of exclusive photos, there were few photos available of him and his brother. Can you guess who he is?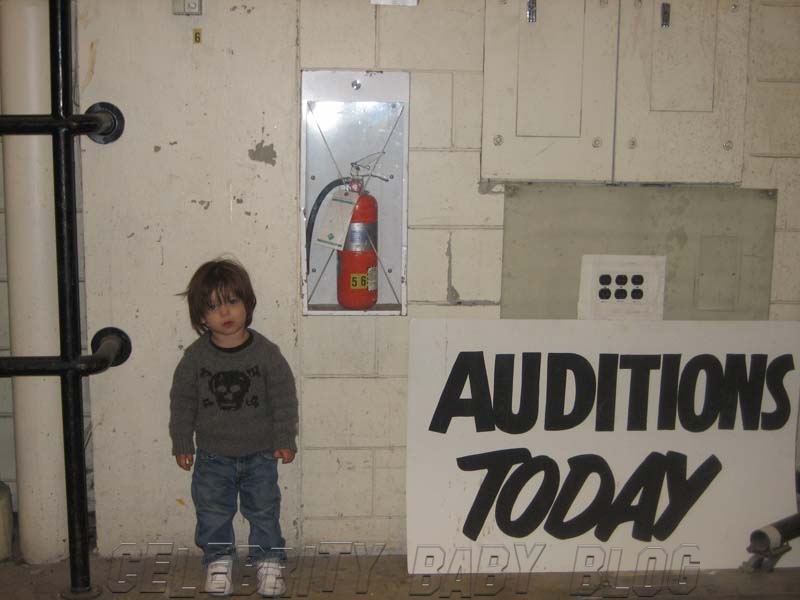 Continue reading for the answer and a link to the interview.
It's Lucca Jon Maida! Lucca, 2, is the son of Chantal Kreviazuk and her husband, Our Lady Peace frontman, Raine Maida. Lucca is the younger brother of Rowan, 3. Chantal spoke with us exclusively about all topics relating to motherhood and children. Click here to read the whole interview.
Lucca is not talking yet, because his brother speaks for him. He is perfect second child form, always eager to charm and please everyone, especially his big brother. He is very sensitive, and yet quite strong. His look is quite the opposite of his brother, with his mum's Ukranian and native Canadian roots, as well as Dad's Southern Italian side granting him the most beautiful dark skin tone I have ever seen. I am so jealous! He has the most gorgeous tan I have ever seen, and when he actually goes out in the sun for an afternoon, it is ridiculous!! And he also has blue eyes with hazel speckles in them. His features are really exaggerated; he has the largest mouth and eyes, and his voice is really big.

He is already showing some great abilities at kicking the ball, and he has a great arm! He loves to sing my songs and he loves to be loved. He is my little meatball, and Rowan is my little mango.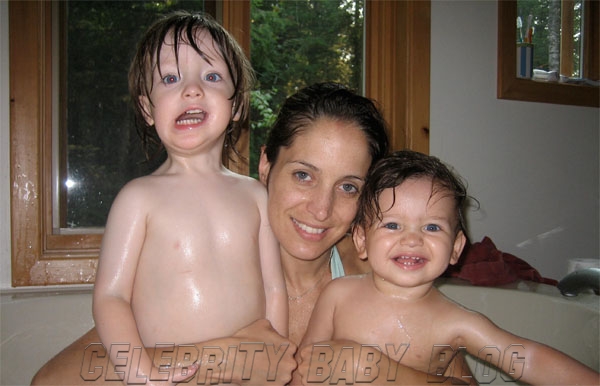 All images are personal photos from Chantal and are for use exclusively on The Celebrity Baby Blog, Inc.