Brooke Mueller is close with Sam and Lola Sheen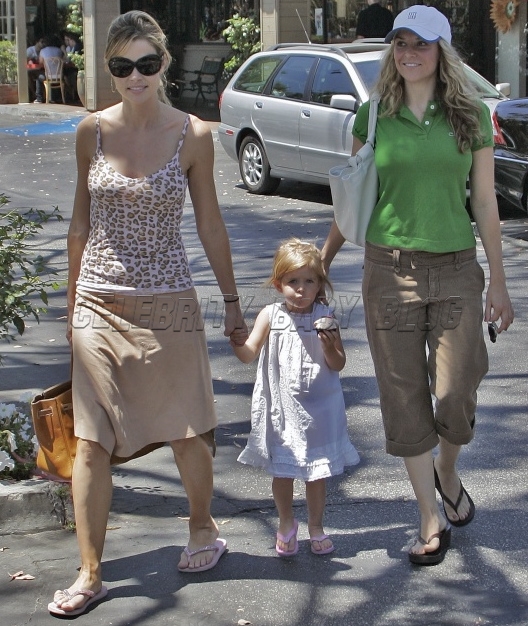 Brooke Mueller, 29, who is set to marry actor Charlie Sheen, 41, spoke to People about the proposal and their plans for the wedding. She is already close to Charlie's daughters Sam, 3, and Lola, 2, with Denise Richards, 36:
I adore both of them and see them often.
And she proves her point – just two weeks ago she was photographed having lunch with Denise and the girls.
Source: People.com