Sponsor: The No Slippy Hair Clippy Girl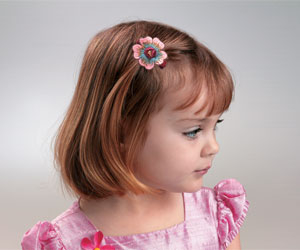 With barely a hair on her head, who's this bundle of joy? Doesn't seem to matter that she's wearing pink, they still call her a boy! What's a Mother to do? Nothing will stay in her baby fine hair. But there has to be a solution, yet something with flair. Then you hear about a company, No Slippy Hair Clippy (hairclippy.com), and these wonderful little hair clips from a group of moms. "They really stay in, and they're beautifully made. The choices are endless, they're a celebrity fav!" Now a No Slippy Hair Clippy bow adorns your little one, she's the cutest little girl under the sun!
That's how everyone will know- She's a No Slippy Hair Clippy Girl!
The original non-slip hair accessories® company. Classic to trendy, with 1,000 choices on-line. Visit our hair clip candy store www.hairclippy.com
PLUS Enter your daughter in the No Slippy Hair Clippy Girl contest!
Exclusively for Celebrity Baby Blog Readers: Through July 30, we are offering a special promotion: Buy any 2 clips,and get a third $8 clip for free. State the "free" style & colorin the comments box at checkout, along with the code: CBB PROMO.