Rumor: Jaime Pressly says pregnancy was 'a killer'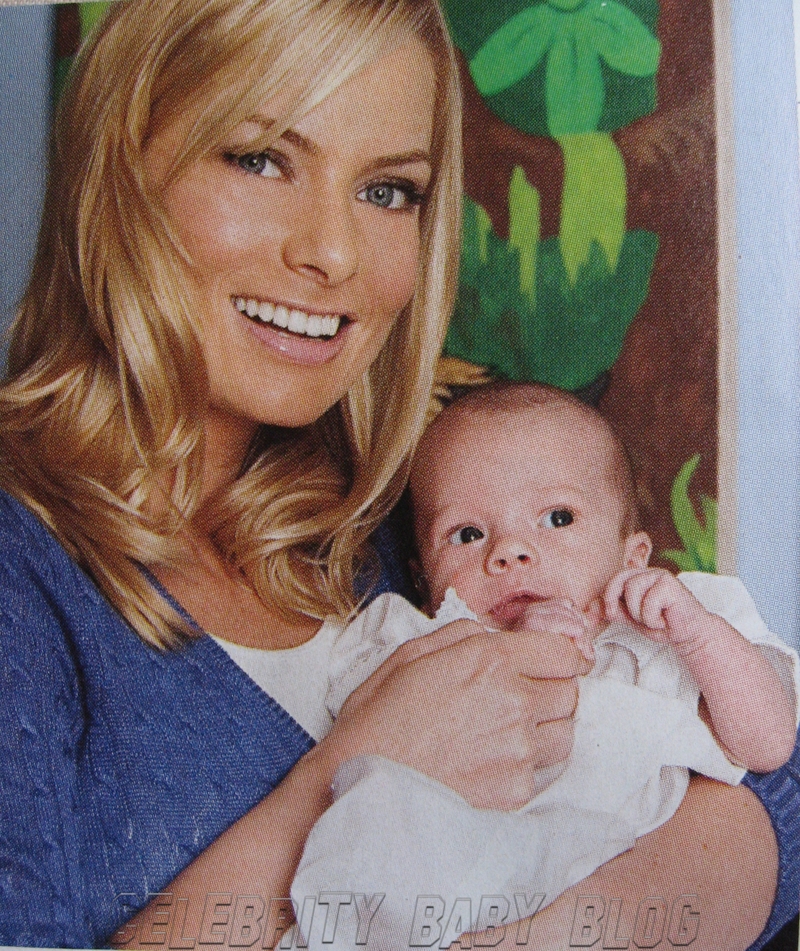 My Name is Earl actress Jaime Pressly, 29, made no secret of the fact that she didn't exactly relish her pregnancy with son Dezi James, now 10 weeks, calling the third trimester 'hell' and saying that you 'want to stab your eyes out.' Now over two months postpartum, gossip site BANG! Showbiz reports that Jaime is being completely honest with her pregnancy experience, saying,
As a new mom, I'm supposed to go on about how wonderful it was to be pregnant. Well, I don't buy into that. The truth is that I love my baby to bits, but the rest of it sucked. Pregnancy was the biggest killer for me. I hated it — I hated being fat.

My hormones were all over the place and I acted like some lunatic, picking fights with my [fiance Eric Calvo] over how he made my coffee.

On top of that, I had this hideous 'pregnancy mask' skin discoloration [CBB note: melasma] which completely covered my face. You can normally use creams to disguise it, but not when you're pregnant, so I had to walk around looking like I was horribly disfigured. This may sound arrogant, but I'm used to looking hot. I just wanted to cry all the time. Nobody tells you this stuff when you talk about having a baby — it's all kept as one big secret.


The only amazing thing is when your baby pops out and you have this little thing that is going to be part of your life forever.
Jaime's personal goal at the moment is being in shape for her 30th on July 30th, which she's celebrating in a big way.
I'm having a party and then a [vacation] and I aim to be in a super-slutty outfit for the first and a swimsuit for the second. I love being a mother, but I want to be a super sexy mother with a better body than ever before…I want to look in the mirror and like what I see. People may think it's [crazy] but it makes me happier to see my body coming back.
Click the extended post for more. Please note that this article is originally from a known gossip site and we would not be surprised if quotes were taken out of context or altered from what Jaime originally said.

Jaime makes it a point to say how important it was to her to find her fiance Eric and plan for motherhood, despite being a part of a hit TV show.
So many Hollywood actresses become successful and then just keep on going — they miss out on having a partner and a baby and end up lonely. I know a lot of very rich, very successful, very lonely women in Los Angeles and I never wanted to be one of them.
That said, Jaime says she feels many of her Hollywood contemporaries either skip birthing altogether or adopt children because of selfish reasons.
Some women just skip having babies or adopt because they don't want to get fat or they haven't put in the time to find a partner. It's great to adopt, but a lot of adoptions are motivated by vanity and laziness.
Source: BANG! Showbiz via New Zealand Herald
Thanks to CBB readers Katrina, Bella, and Aline.