Sponsor: Sweet Summer Sale and Special Treats!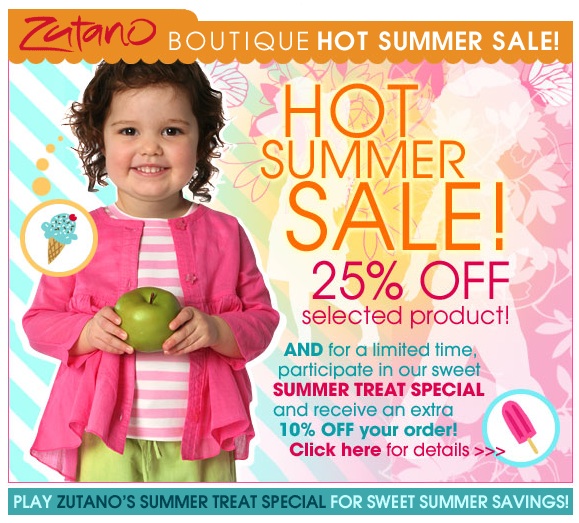 The temperature's are rising fast and there's no better time to announce the Zutano annual HOT SUMMER SALE!! They have marked down a selection of their summer favorites to 25% OFF! Tops, bottoms, boy and girl styles – find whatever your child's vacation wardrobe is missing in Zutano's assortment of summer sale items.
AND, for a limited time, if you participate in this SUMMER TREAT SPECIAL you will receive an additional 10% OFF your order! Collect 5 randomly appearing "treat icons" and add 10% OFF to regular priced items AND sale items! Such a delicious promotion will be hard to beat -shop early for best selection!
*See shop.zutano.com for more details on the Summer Treat Special, including instructions on how to play… Oh so sweet with the extra discount.
CLICK HERE to check out all of Zutano's fabulous sale products!