CBB Exclusive: Jenni St. John of Unbuttoned Maternity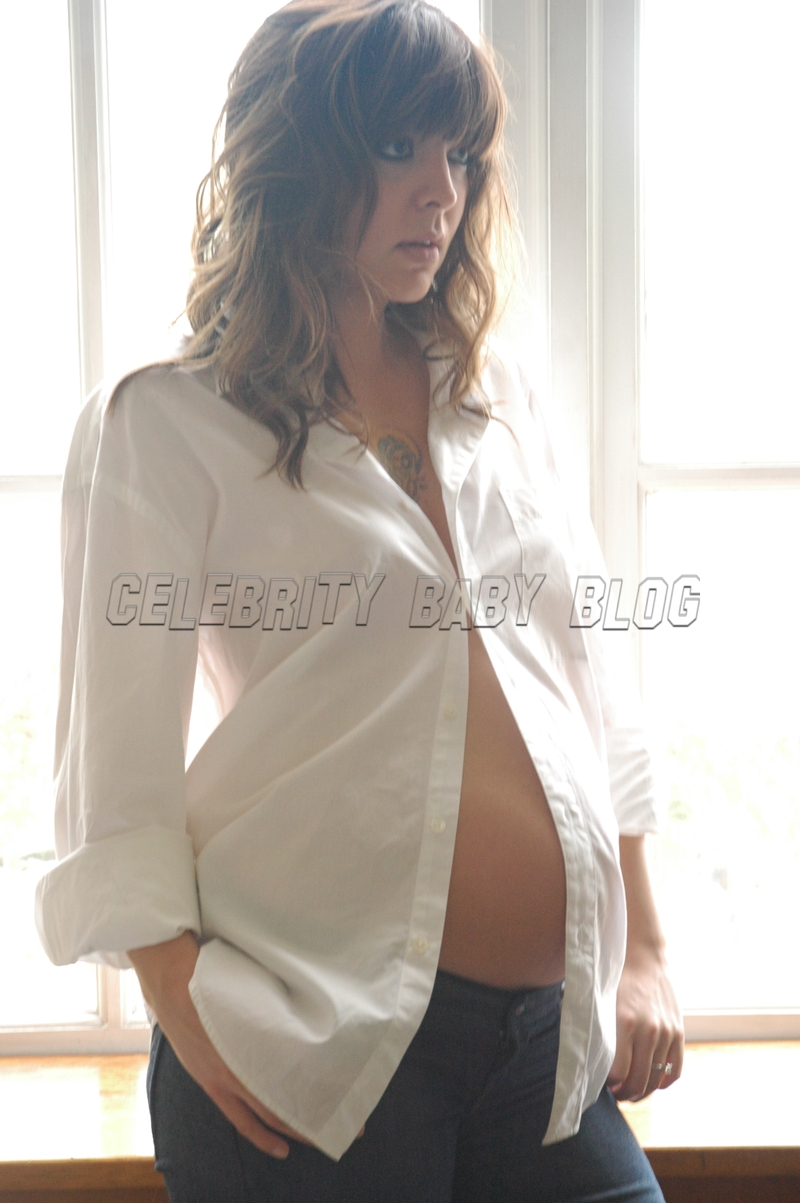 Jenni St. John is the ultimate maternity fashion maven. As the CEO of Unbuttoned Maternity,Jenni's signature style of hip clothing is worn by fashionable pregnantwomen all over the world. Pregnant with her first child (due inAugust), Jenni chatted with CBB about bellies, babies and all thingsrock.
Photos: Gabbeli Photography – www.gabbeliphotography.com – for use only on the Celebrity Baby Blog.
Hair and makeup: Douglas Martucci.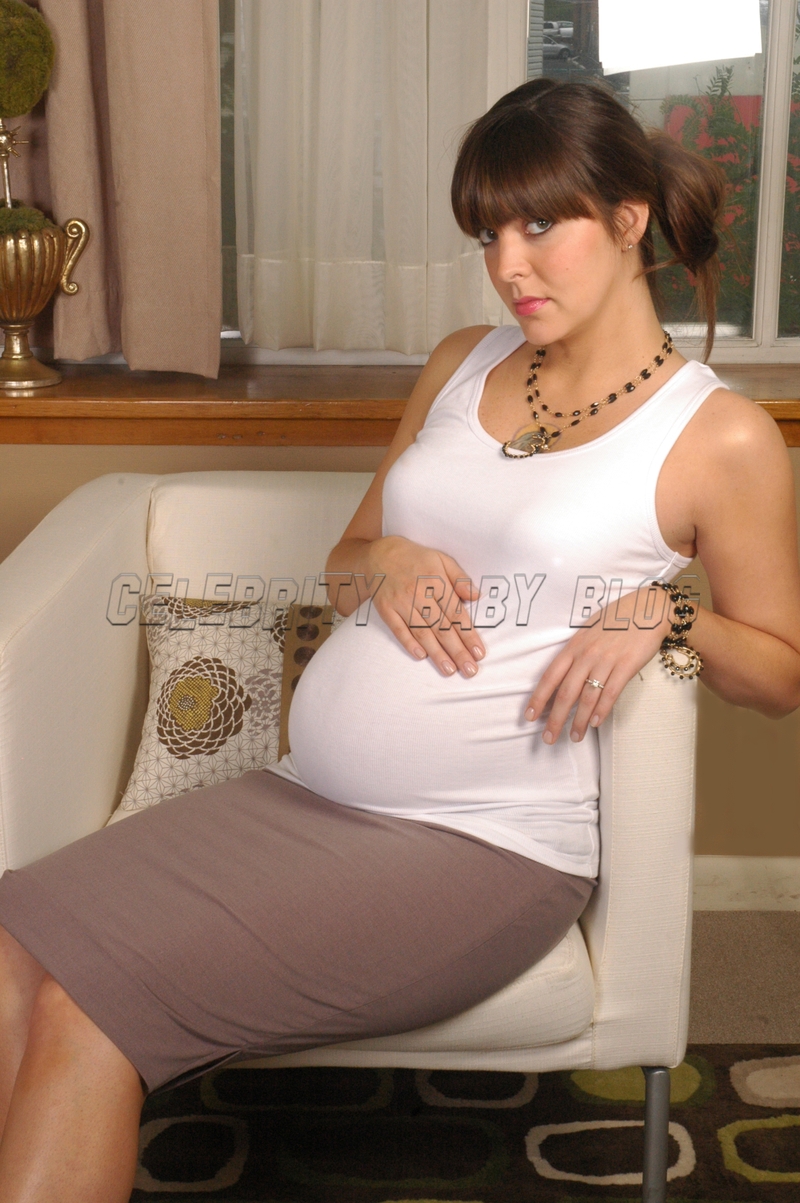 How did you get your start in maternity fashion?
There wasminimal fashion growing up in Sarasota, Florida. When I moved to NewJersey in 1999, I worked at a fashion company and fell in love with it.Eventually, I wanted to pursue something of my own, and at the sametime, my girlfriends were having babies. They all complained they hadnothing to wear, so I thought "If I could do something in maternity,what would it be?" My line, Rock Me Mama, was then born.
How did you create Unbuttoned Maternity?
Unbuttoned is anonline boutique that not only sells my Rock Me Mama line, but alsorepresents about 50 other designers. To date, Rock Me Mama has been ourbest seller. Denim and tees always sell out. We want to appeal to younghip moms who want to wear something that doesn't compromise their stylejust because they're pregnant.
Why the name "Unbuttoned"?
I wanted something reallycatchy and raw, stripped down, and it works. If you think of a sexywoman with jeans that she can't quite button, it's sexy but stillappropriate. That sets the tone for what you're going to get.
What's your own fashion style?
I live in rock tees and jeans! Rock Me Mama definitely represents me.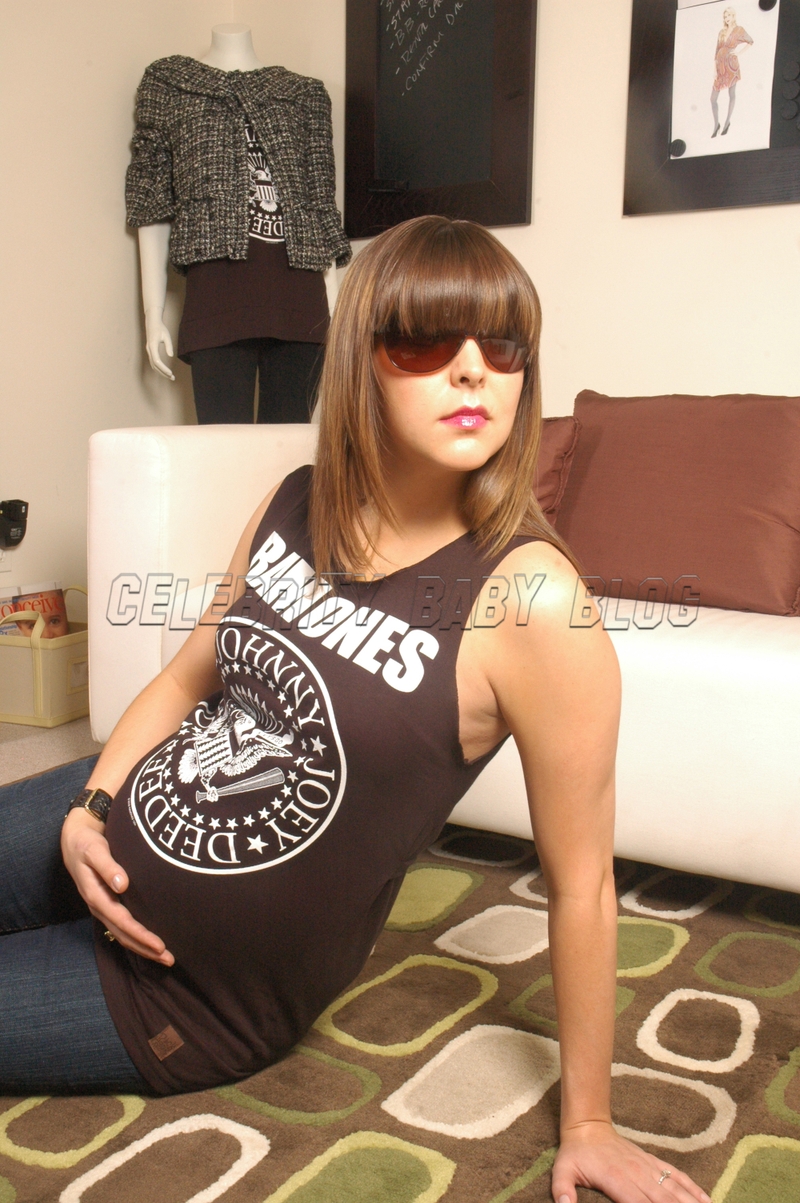 Now you're pregnant with your first child. How has the pregnancy been?
Thepregnancy has been so good. It took 3 years for me to get pregnant. Ineeded any bit of encouragement to get up to go to the clinic, becauseit takes so much out of you physically and emotionally. I definitelybecame a much happier person when I became pregnant! My due date is August 21st. I'm having a girl, and I can't wait tomeet her! We're naming her Sophie Anne. Both our mother's middle names are Anne.
What can everyone expect for Unbuttoned's future?
We'regoing to put in some higher-end pieces that will be more collectible.It will be more than vintage rock tees. We're going to continue to havereally great rock tees and jeans, though!
What are your plans for when the baby comes?
I want totake a month off when the baby comes. I just want to learn all thestuff that comes with having a baby. I'm definitely going to bring herto the office; I love what I do, so it doesn't feel like work. And I'mgoing to enjoy spending time with my daughter. I want to raise her tobe a strong, intelligent woman.
Exclusively for Celebrity Baby Blog Readers: Jenni is offering a 10% discount at Unbuttoned Maternity. Just enter coupon code CELEBBABY at checkout (expires 12/31/07).