Actors Ben Affleck, 34, and Jennifer Garner, 35, take their daughter Violet Anne, 19 months, to the farmer's market on Sunday. Violet munched on a carrot as Ben and Jen shopped, at one point sharing a bite with grandma Chris Affleck, who's visiting from Boston.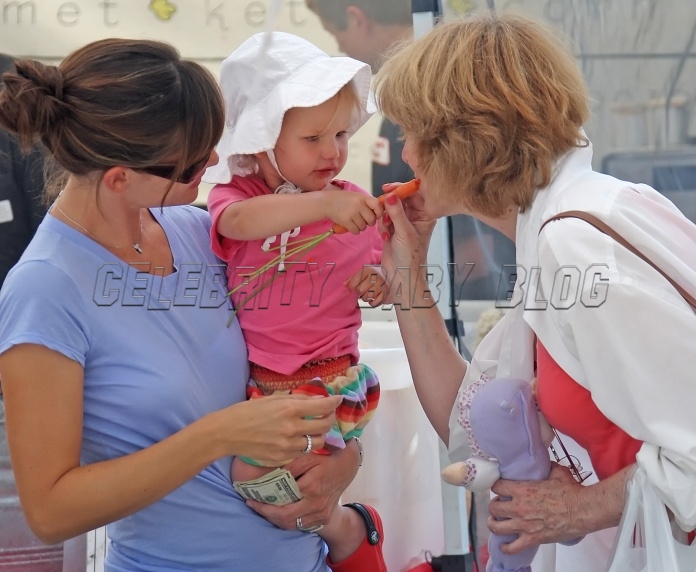 Violet wears Crocs kids Disney cayman in red ($30).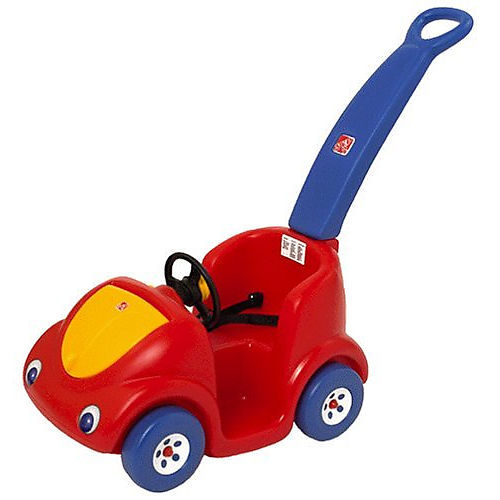 She rides in a Step 2 push around buggy ($40; also available in pink).
Her skirt is by Gap, but is no longer available.
20+ more photos below!