Celebrities who cloth diaper their children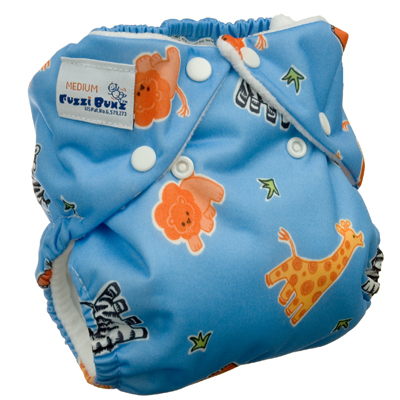 In the past, CBB readers have asked us to do a post on celebrities who cloth diaper their children. With a recent boom in popularity and concerns for the environment, more celebrities are taking notice. Instead of the fold-and-pin cloth diapers many often imagine, the 'new' cloth diapers are pocket diapers, which include snaps or Velcro and allow for absorbency customization and come in a plethora of colors and print choices.
The following celebrities cloth diaper their children —
Singer Dave Matthews — son August Oliver, 3 weeks. Dave has also spoken out on the issue.
Actors Maggie Gyllenhaal and Peter Sarsgaard — daughter Ramona, 9 months — uncle Jake Gyllenhaal has spoken about his niece's diapers.
CSI: NY actress Anna Belknap cloth diapers her daughter, 6 months.
Singer and actress couple Brad and Kimberly Williams-Paisley cloth diaper their son William Huckleberry, 4 months.
Numb3rs actress Diane Farr cloth diapers her sonBeckett Mancuso, 4 months.
Actress Mariska Hargitay appeared in a Got Milk? ad with August Miklos Friedrich, now 1, when he was 6 months old — and he wore cloth (perhaps pinned over a 'sposie).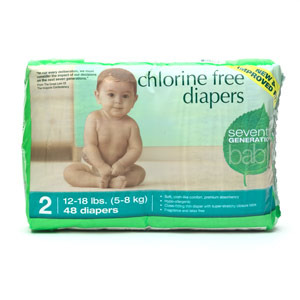 Also, although they do not cloth diaper, the following celebs make a different choice for their babies — they wear Seventh Generation chlorine-free diapers ($17 for 56 — print some coupons!)
Actors Michelle Williams and Heath Ledger — Matilda Rose, 20 months. Matilda has been photographed with her diaper showing.
Actor and jewelry designer couple Tobey Maguire, and Jennifer Meyer — Ruby Sweetheart, 8 months. Ruby has also been photographed in her Seventh Generation diaper.
Actress Julie Bowen spoke while pregnant about her plans to use them on son Oliver, now 3 months.
Musicians Raine Maida and Chantal Kreviazuk — sons Rowan, 3, and Lucca Jon, 2. Chantal spoke in her interview with us about why she prefers Seventh Generation.
Actress Julia Roberts uses these on her twins — Phinnaeus Walter and Hazel Patricia, 2 1/2. No word on what she's using on Henry Daniel, 3 weeks.
Rocker and actress couple Chris Martin and Gwyneth Paltrow — Moses, 15 months, and Apple Blythe Alison, 3, was photographed wearing them before she was potty-trained.
For more information —
Forums: DiaperSwappers; The Pin
Info: The Diaper Jungle; Pinstripes and Polkadots; Diaper Pages
Brands: Fuzzibunz; Happy Heinys; BumGenius; Motherease; Swaddlebees; Sugar Peas; Kushies; Very Baby; Drybees; Kissaluvs; SoftBums — or make your own!
Thanks to CBB reader Simone.
Please let us know of any other past or present celeb cloth diaperers in the comments. Also if you have any questions about CDing or want to post your experience, please do so below.