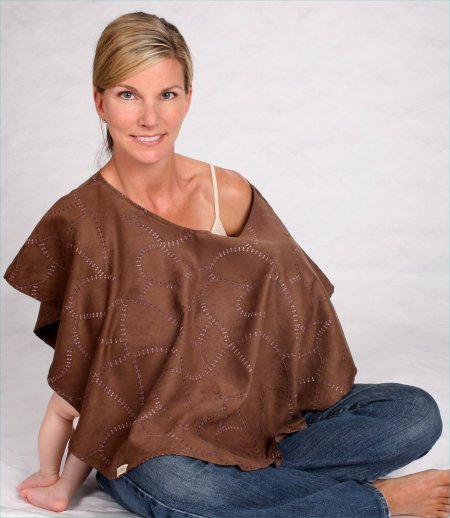 CBB Readers Angie and Joely were very excited to have won one of the L'ovedbaby 4-in-1 nursing shawls in our recent giveaway.
Angie wrote,
Thank you so much for having the L'ovedbaby giveaway! I was so excited when I saw that I won. I never win anything but was really hoping to win this one, I found out on the 4th that I was pregnant with my 3rd baby and had already been to the L'ovedbaby site (from your site) and just knew I would have to have a shawl for when the knew one came (before I even knew I was pregnant LOL)!!

I love your site, I came across it when I Googled something about a celebrity baby 2 years ago and have been addicted ever since often stopping by 5-10 times a day just to see what has been going on and read the comments! Keep up the good work!!
Joely wrote,
Thank you so much for being so generous. I am so excited to win the L'ovedbaby shawl. I am pregnant with my first baby at the age of 38 after believing for years that I would never be blessed with this beautiful experience.

I can't tell you how much this means to me or how grateful I am that you have made what has been an amazing experience even better.

I love this site, I discovered it back in February and since then it has become so addictive that regardless of why I log on to the internet, I never skip visiting Celebrity Baby Blog. I even made sure to vote for you a few weeks back. Your reviews are outstanding and so honest that I use it as I my resource for the things that I have placed on my registry and that I have purchased myself. Keep up the good work.