Poppy Montgomery hopes her son will be a 'little naughty'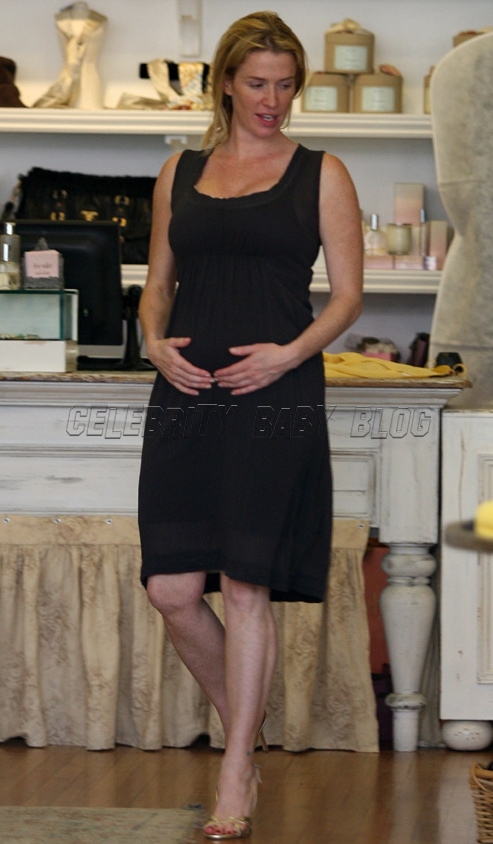 While back in Australia for a fleeting visit last month, Poppy Montgomery spoke to NW about upcoming motherhood and wanting her child to be a 'little naughty.' Poppy and boyfriend, Adam Kaufman's son is due in late December.
On body changes: When you're pregnant your body changes — like it or not. I have these enormous breasts which I always thought I wanted but now I realize I don't.
Poppy hopes that she will be able to work until the baby arrives and return to Without A Trace soon after: I'm hoping to work all the way up until I go into labor and then, God willing, I can have a natural birth and go almost straight back to work. I love working on Without A Trace and I love my Without A Trace family.
On moving back to Australia: I would love to make my own films out of here but I always see myself living in both places. I'll be sort of a "citizen of the world"! I want my baby to know where I'm from. My whole child and formative years were spent here – getting kicked out of every private school in Sydney.
Is Poppy worried about her son being naughty? — No, no. She thinks naughtiness is good.
A little naughtiness is a good thing – it shows there's some spirit. But I don't know if I'd want my child being expelled from as many schools as I was.
Source: NW, 16th July, p. 96.