Jolie Pitt kids hit the streets wearing Stride Rite
Stride Rite shoes have been around for over 85 years and are an American classic. Like so many of us who grew up in the shoes and are turning to them for their kids, celebrities love Stride Rite as well.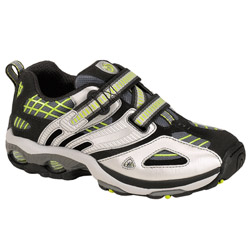 Clearly Angelina Jolie and Brad Pitt are fans of this line. Shiloh, 13 months, Maddox, 5 1/2, and Pax, 3 1/2, have all been seen wearing Stride Rite shoes.
Pax Jolie Pitt, has been seen wearing the SuperBall by Stride Rite Z Strap in black/silver ($54). These fun sneakers have superballs integrated into the sole and my 2 year old son will attest that they are perfect for bouncing around in. He has perfected his high jump in these trainers and loves the novelty of them. I love knowing that his feet are supported and in protected in these shoes which are the first true sneaker that he has agreed to wear. Which means they must be super comfortable.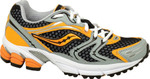 Maddox Jolie Pitt, 5 1/2, was spotted in the Saucony Nitrous in grey/orange ($49.95). This shoe is currently available in Stride Rite stores and is coming soon to the Stride Rite Site. Saucony sneakers feature a great fit for a more narrow foot and provide a stable footbed. I love this brand for my own 7yr old.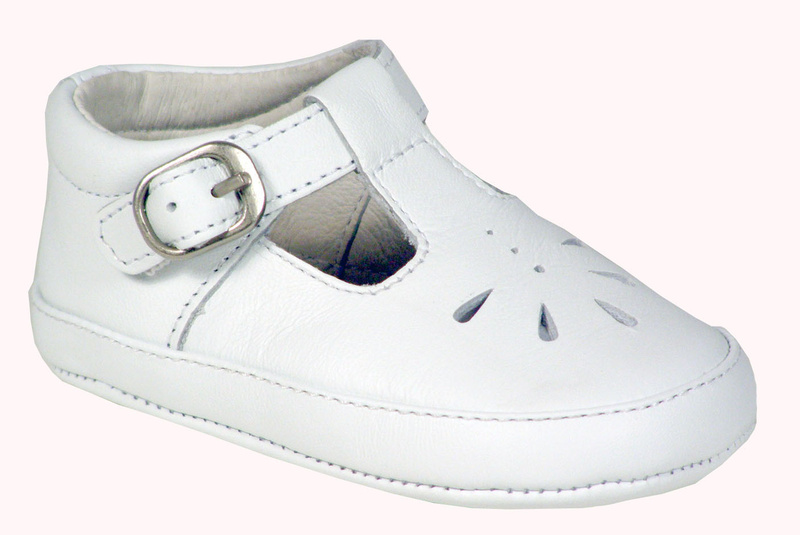 Even Shiloh has been spotted in Stride Rite Shoes. She was pictured wearing the Lil Katy Shoe ($20). These classic crib shoes put the finishing touch on any infant ensemble
Other celebrities that trust Stride Rite for their children's developing feet include Jennifer Garner and Brooke Burke.