Al Gore's daughter bails out brother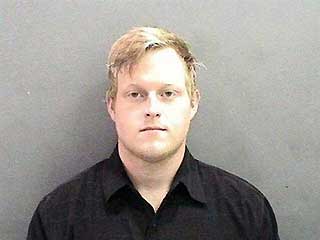 Former Vice President Al Gore's daughter, Sarah Gore, arrived at the Orange County jail today to bail out her brother, Al Gore III. According to TMZ, who has a photo of the siblings leaving the jail, Sarah came bearing $20,000 in cash for her brother's bail.
Al the 3rd was arrested last week on suspicion of drug possession. Police officers say he was driving his Prius down an Orange County freeway at 100 miles an hour and smelled of marijuana. During a search, deputies did find marijuana, as well as Valium, Xanax, Vicodin, and Adderall. Al has a history of run-ins with the police, including an arrest in 2003 for marijuana possession (which led him to a substance abuse program) and two tickets for reckless driving in 2000 and 2002.
Source: TMZPhoto Credit: Fox News (AP)