Toni Collette expecting first child
Actress Toni Collette, 34, (Little Miss Sunshine, In Her Shoes) and her husband Dave Galafassi are expecting their first child. Toni is said to be 19 weeks along, with a due date in the first week of December. Toni said,
We're very happy. We're completely over the moon. It is strange, the last three films I've done I have beenpregnant. I'm just like, what is the universe tryingto tell me? But I think everything happens when it's meant to.
In February, probably just before finding out she was expecting, Toni had said,
I want children in another year or so. I don't know what kind of motherI'll be. It's a big responsibility and I'm really scared because Idon't want to mess this child up! I'll try to instill good values and domy best to encourage my children to be themselves.

When I do getpregnant I want to take time off and be really present because those early years are so important.
Toni and Dave, a drummer, performed together with their band Toni Collette and The Finish at Live Earth yesterday in Sydney. A rep for the couple did not comment on the pregnancy.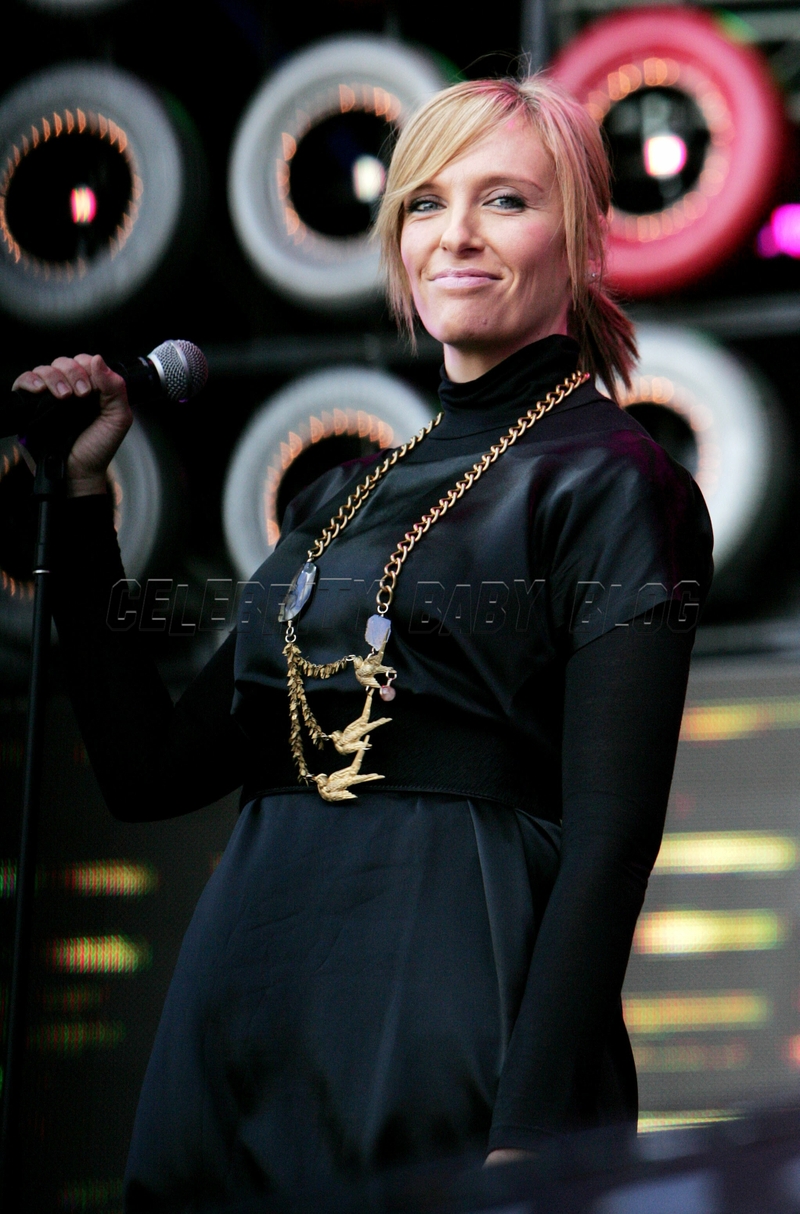 Source: Sydney Morning Herald; People; Splash News, splashnews.com, splashnewsonline.com
Thanks to CBB reader Rachel.